出荷日目安:

Ships within 3-4 business days
Regular price
¥220
Sale price
¥220
Unit price
per
Sale
Sold out
View full details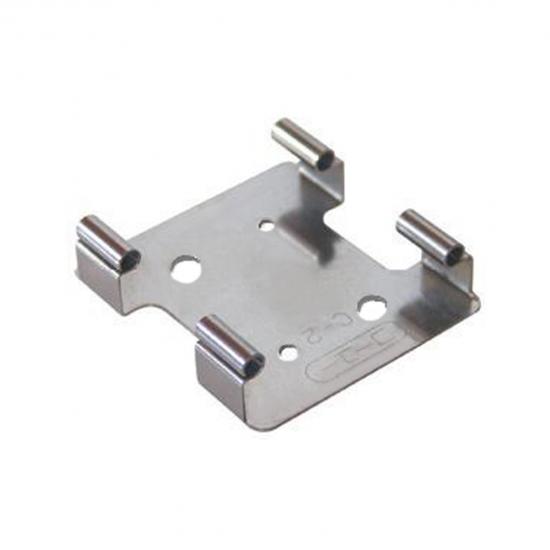 商品説明
Dedicated mounting bracket for bird- proof kenzan type 2 and 2-L . Easy to install, you can easily remove the kenzan body during repair work. Strong tape for outdoor use is also available for easy installation (manufactured by Sumitomo 3M. Uses weather resistant/Beta tape). Demonstrates high adhesiveness even on highly uneven surfaces such as blocks, mortar, and concrete.
*If you want the product with tape, please select "with tape" above the cart button and add it to the cart. If using adhesive, select "No Tape" and add to cart. Adhesive sales page is here>>
Installation method
Clean the installation surface thoroughly in advance and work in a completely dry state. If there is dirt or moisture, the adhesive cannot be firmly adhered. *We recommend using type 1 when pigeons start to come or when you want to use it as a preventive measure before any damage occurs.
When using double-sided tape
Installation location: Concrete, metal, various boards, etc.
● Detachable and made of stainless steel. Two mounting brackets are required for one bird-proof sword mount.
●Fit the long claws of the C-2 bracket first, then fit the short claws.
● Peel off the release paper attached to the tape and press it firmly onto the adhesive area.
When not using double-sided tape
●It is not possible to apply bond directly to the body of the birdless mat. Be sure to apply adhesive to this special fastener C-2 (no tape) or install it using nails or screws.
-Click here for special adhesive page>>
● For H-shaped steel, use the separately sold special clamp metal fittings (figure on the right).
2: Use a tool to tighten and fix the nut.
-Clamp DX product page is here>>
3 types of kenzan that can be selected according to each situation
We have 3 types of kenzan depending on the type of bird and the situation. As a countermeasure against pigeons, starlings, crows, bulbuls, egrets, black-tailed gulls, and seagulls, you can choose the type that suits you best. Both are made of weather-resistant plastic that has cleared outdoor weather resistance tests for 10 years. In addition, a cover type with a special structure is convenient for a pipe-shaped place.
Product specifications
| | |
| --- | --- |
| サイズ | 縦44mm×横48mm |
| 素材 | ステンレス製(SUS301):テープ 住友3M製 耐候性/ベータテープ(屋外用強力両面テープ付きタイプのみ) |