使いやすい
簡単設置
音波振動でモグラを撃退。使いやすいソーラー電源式
Regular price
Sale price
¥2,236
Unit price
per
Sale
Sold out
View full details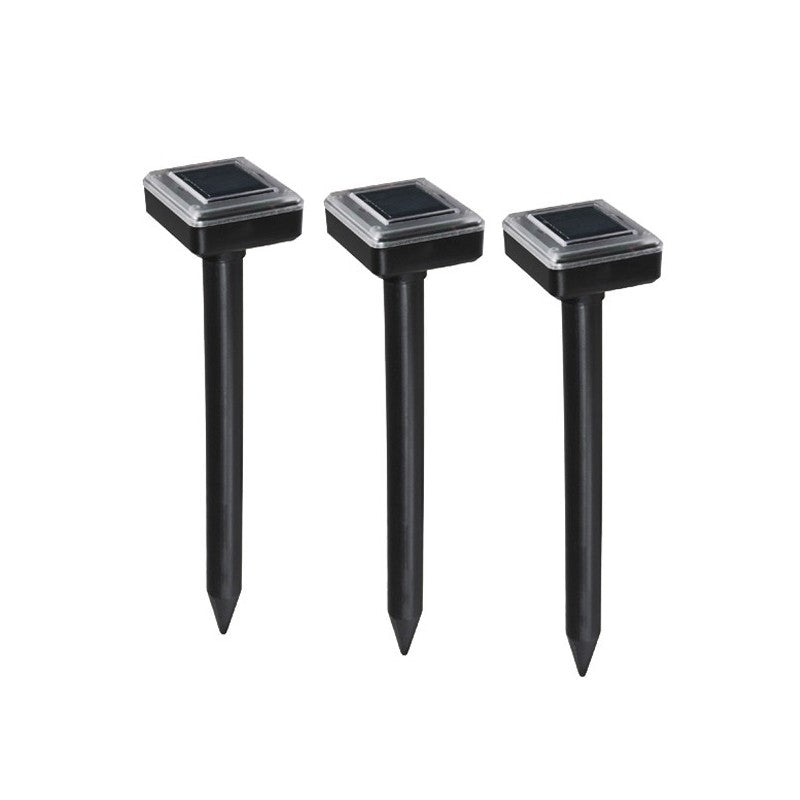 商品説明
Just insert it into the ground near the path of the mole. It is a simple and handy anti-mole product!
Repels underground moles and land rats with sonic vibrations
○ Moles have degenerated vision, but on the other hand, they have highly developed hearing, and they are sensitive to sound waves transmitted underground. By emitting sound waves, this product exerts a repelling effect by making people feel fear and vigilance against moles and mice in the ground.
○ Sound wave vibration is transmitted to a range of about 9 meters in radius, and it is effective.
○Since the solar panel charges the battery with solar energy and operates, installation is easy and there are no utility costs. Installation is completed just by inserting it into the ground.
○ Unlike chemicals, it is harmless to humans, animals and plants. Recommended for flower beds, lawns, fields, golf courses, etc.
Installation method & precautions
○ When using for the first time after opening, turn the switch to "OFF" and expose the solar part to sunlight (about 10 hours on a sunny day, about 20 hours or more if the sunlight is weak).
○After assembly is complete, insert the embedded pipe into the ground. Please insert deeply to the position of about 2 cm from the top of the embedded pipe.
○ Install it vertically on a wide main road where moles are active (mole does not move to narrow branch roads or old roads). At the beginning of installation, moles may become active as they search for escape places underground, but the effect will appear in 1 to 2 weeks.
○The waterproof grade is IPX4. Please note that there is a risk of failure due to submersion etc.
Product specifications
| | |
| --- | --- |
| 全長 | 25cm |
| ソーラー部サイズ | 71.5mm×71.5mm |
| 重量 | 約82g |
| 電池電圧 | 1.2V |
| 素材 | ABS |
| 電源 | 太陽光発電 |
| 有効距離 | 水平9.77m(天候と環境により前後します) |
| 防測角度 | 110℃(水平) |
| 防水等級 | IPX4 |
| 周波数 | 400〜1000hz |