出荷日目安:

Ships within 7 business days
Regular price
Sale price
¥10,000
Unit price
per
Sale
Sold out
View full details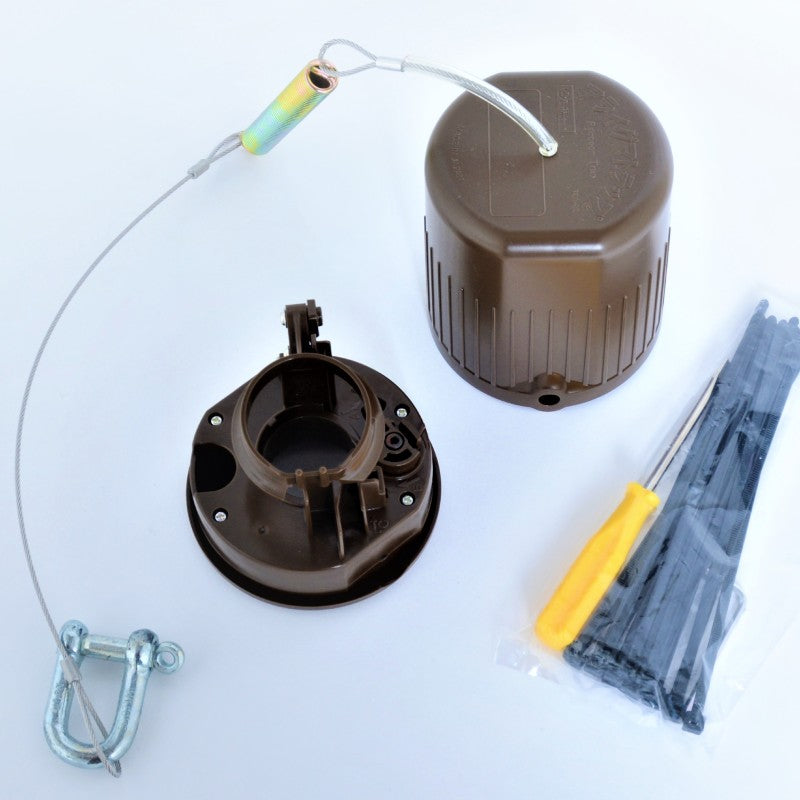 商品説明
This is a special trap that utilizes the raccoon's habits and has a structure that makes it difficult for other animals to be caught by mistake. It is also suitable for capturing individuals that are already difficult to catch in box traps (cages).
Product features
〇 The trigger is designed to operate only downward, so you can efficiently capture raccoons.
〇 It is made of resin and has no corners and is rounded, and it is structured so that it is difficult to damage the raccoon because the wrist is only fixed with a resin binding band when capturing.
〇The main body is 105 x 125 mm in size and weighs 320 g, making it lightweight, compact and easy to carry.
Mechanism and installation method
〇 As shown in the figure on the right, set the bait in the trap. It is a mechanism that the trap operates when you put your hand in and take the bait.
〇Capture box It is possible to capture more effectively by placing it around the trap.
〇 This product does not hurt animals.
〇Please do not use for purposes other than capturing raccoons.
Product specifications
| | |
| --- | --- |
| 梱包内容 | 本体、予備トリガー、マイナスドライバー、六角レンチ、結束バンド、取扱説明書 |