出荷日目安:

Ships within 3-4 business days
メーカー直送
※こちらの商品は、法人様限定での発送となり、個人宅への配送は不可となります。
Regular price
Sale price
¥8,091
Unit price
per
Sale
Sold out
View full details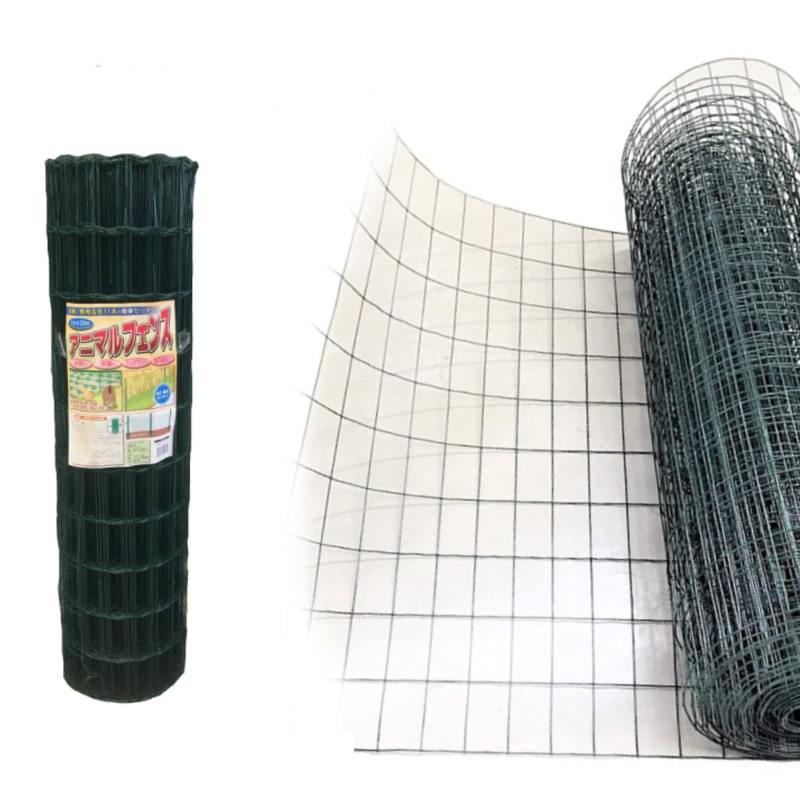 商品説明
Only the wire mesh is sold separately (posts are sold separately).
As a fence to prevent wild boars, deer, stray dogs, and small animals from entering fields, as a fence to enclose managed land and idle land such as ponds and vacant lots, as a temporary fence at construction sites, as a perimeter fence for a dog run, etc. , can be used for a variety of purposes.
Easy installation! Just hang it on the hook on the strut.
◯ With the hooks on the outside, drive the posts into the ground at intervals of 2 meters.
* Using a hammer, etc., drive in to a depth of about 40cm.
*If the ground is hard, drill a temporary hole before applying.
〇Hang the fence from the hook on the top, and bend the wire at the bottom two places before hanging.
〇 Once you have hung the whole thing on the hook, fix it so that the fence does not come off.
〇 After installation, if there are any concerns, please reinforce them accordingly.
Please check before ordering
〇This product will be shipped to corporate customers and cannot be delivered to private homes (shipped directly from the manufacturer).
〇 You need a signboard or nameplate that can confirm that you have a store or office and that you are a corporation. Please be aware that even if you provide us with your corporate name, business name, etc., if the delivery location uses a room in a general house or condominium as an office, it will be treated as a private residence.
〇 If the driver determines that it is difficult for the delivery truck to reach the delivery destination due to narrow roads, etc., the delivery may be stopped at the delivery company's office or delivered by charter flight (additional shipping fee required). , Please note.
Other product lineup
Product specifications
| | |
| --- | --- |
| 目合 | 1m×20m・1.2m×20m:10㎝×5㎝、1.5m×15m:7.5cm×5cm、2m×20m:10cm×10cm |
| 材質 | スチール |