出荷日目安:

Ships within 7 business days
Regular price
Sale price
¥10,727
Unit price
per
Sale
Sold out
View full details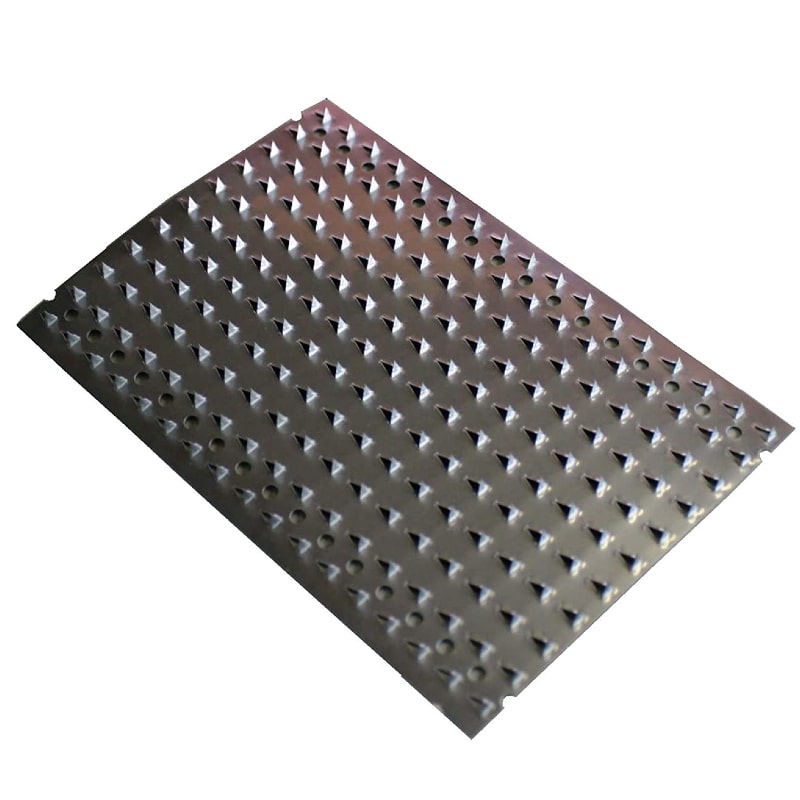 商品説明
The beast is repelled by thorns with a height of 6 mm and an interval of 11 mm. This product is specialized in preventing palm civets from entering houses through rain gutters. It is easy to install by just wrapping the main body with a wire or the like. Made of stainless steel, it can withstand the rain.
Repel animals with sharp thorns!
Target animals: palm civets, raccoons
〇It is particularly effective against animals such as palm civets that invade houses through rain gutters (corresponding to general rain gutters φ45-60 cm). The video shows a type that is installed on top of the fence as a countermeasure against monkeys, etc., but you can see how the monkeys are surprised by the stimulation of the thorns and run away from the fence.
〇 Please install 4 pieces per rain gutter. (Please increase or decrease while observing the effect). Fix the center with a wire or the like.
〇Durable life is about 10 years (varies depending on the environment).
Precautions for installation
〇When handling, be sure to wear thick gloves such as leather gloves.
〇Avoid installing in a place where people can easily touch it.
〇 Please install signboards, etc. to call attention as necessary.
〇 This product does not hurt animals.
〇 Do not use for purposes other than animal avoidance.
You can choose between thick and thin types.
Product specifications
| | |
| --- | --- |
| 材質 | ステンレス |
| 幅 | 12.5cm |
| 長さ | 19cm |
| 厚さ | 0.2mm |
| 入数 | 16枚 |