出荷日目安:

Ships within 1-2 business days
売れています
22,000円以上送料無料
足くくり・鼻くくり兼用くくり罠「TSJ」用 組立済のスプリングセットです。踏み板のみのご購入は
こちら
から。
※「TSJ」以外の踏み板にもご使用いただけます。
Regular price
¥3,182
Sale price
¥3,182
Unit price
per
Sale
Sold out
View full details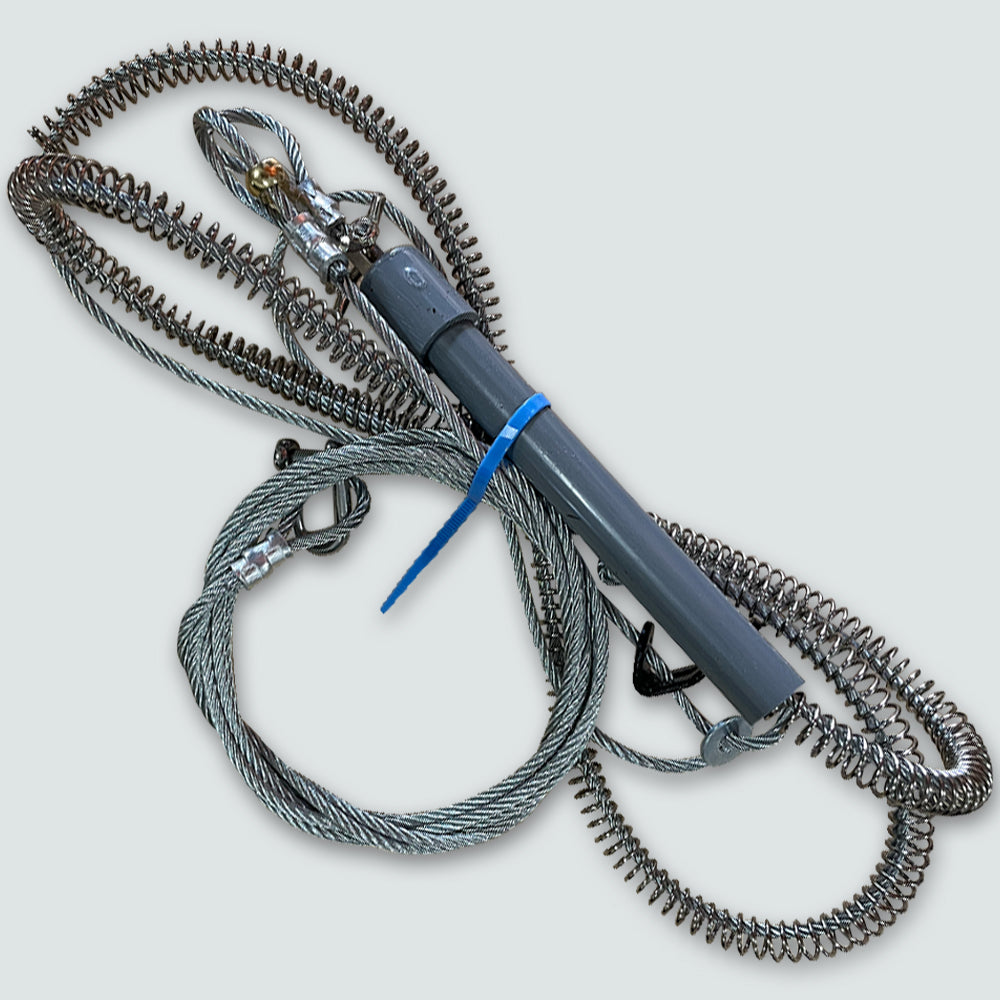 商品説明
This is the pre-assembled spring set single sales page for "TSJ". Recommended for those who have already prepared the footboard and are looking for a completed spring part. It can also be used for treads other than "TSJ", so please try it.
Click here to purchase the tread, or click here to purchase only the nostril attachment.
"TSJ" Trap for both feet and nose
A thin stainless steel trap that can be used for both legs and nose, developed by a harmful bird and beast extermination professional.
It is easy to install by simply sticking it into the ground without digging a hole, and it is a product that requires less installation effort than any of our tie-up traps. It operates with a light load and adopts a new method in which the arm jumps up instantly. This product is especially recommended for those who want to increase the number of catches, regardless of the size of the prey.

As a result of verification using a prototype by a regular shooter, we have achieved a record of 80 harmful captures in 3 months.
Features of spring set for "TSJ"
Reduce filling work
Only one PVC pipe is used, and the spring is easy to bend when compressed, making it easy to install. By designing the PVC pipe to be short, the work of hiding the PVC pipe is shortened and it is difficult to leave human traces.
Ready for quick action
To prevent over-tightening, thumb screws are normally used, but this one uses a single aluminum sleeve. Additionally, a washer is added to accommodate the rapid movement of the tread.
Springs that make the most of the tread
The spring set for "TSJ" uses a 9.8kg spring. Combined with the kick spring attached to the base of the arm of the footboard, it works quickly. It is a design that makes the most of the goodness of the footboard.
You can also purchase individual parts!