出荷日目安:

Ships within 1-2 business days
Regular price
¥1,400
Sale price
¥1,400
Unit price
per
Sale
Sold out
View full details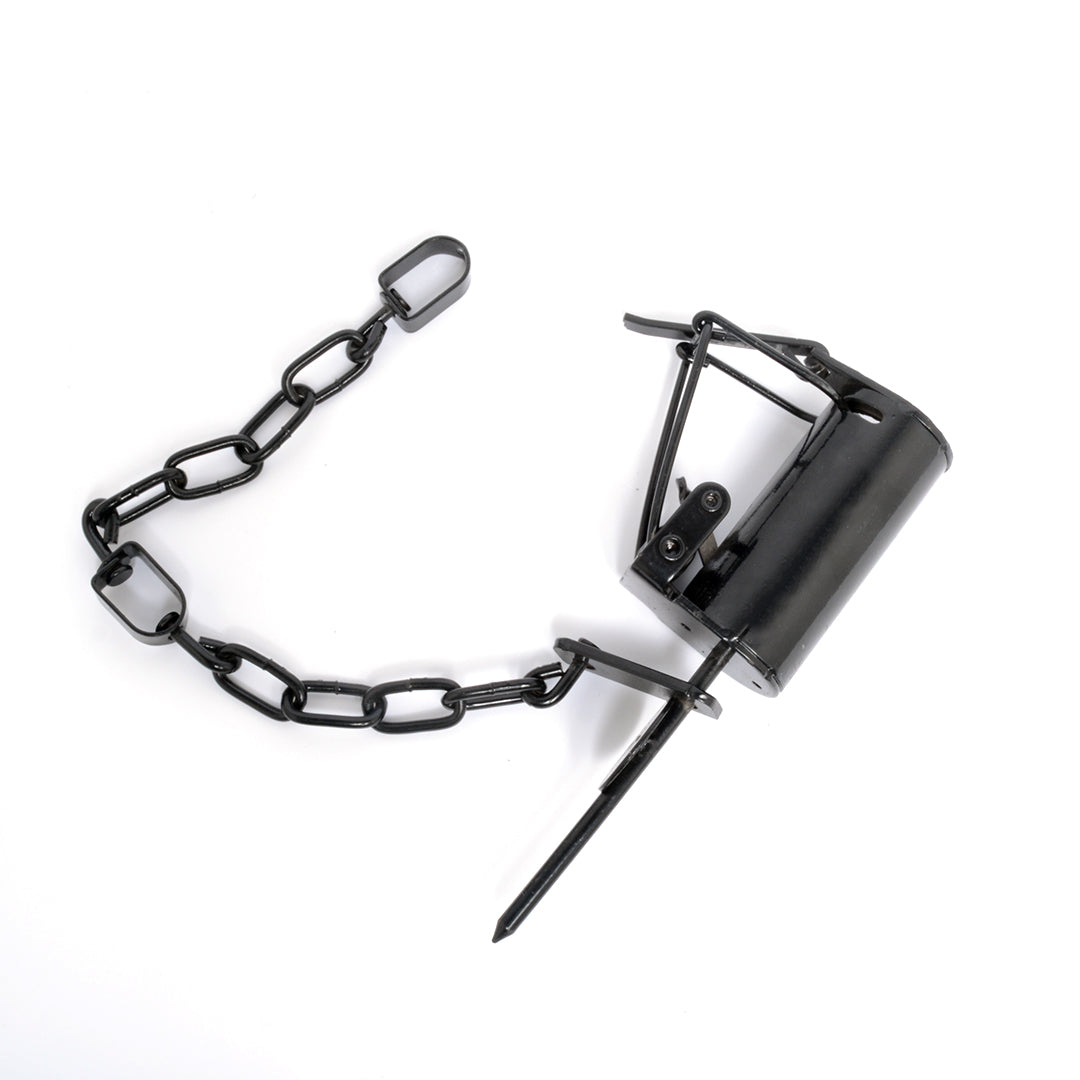 商品説明
This is a special capturing device for raccoons that takes advantage of their dexterous nature. It is activated by sticking it in the ground and pulling the trigger inside the hole, so there is no need to worry about accidentally capturing other animals.. When used in combination with a box trap , it prevents raccoons from eating the target animal's bait.
Features of the raccoon trap
Dedicated capture device that takes advantage of its characteristics
This trapper utilizes the characteristics of raccoons and is activated by lifting a stick that passes through the tube. When placed around a box trap, it captures raccoons that would otherwise eat the box trap's bait.
Compact and easy to carry
The compact size allows you to carry it with one hand, so you can easily carry it and install it in a narrow space. It can be easily installed even in areas with thick vegetation around the box trap.
Easy to install
The trap can be set simply by setting the trigger, placing the bait in the tube, and securing it in place. It is cheaper and easier to set up than a tuck trap or a box trap, so it is recommended for those who set multiple traps.

How to install a raccoon trap
1. Bring the spring-loaded metal fitting close to the tube and set the trigger. (Be careful not to pinch your hand because of the force of the spring.)

2.Fix the chain to the box trap or standing tree with a shackle or the like. (Shackles, etc. are not included.)

3.Put the bait in the tube. Sprinkle bait around the trap to attract them to the trap.

4. Insert the traps into the soil to complete the installation.