出荷日目安:

Ships within 3-4 business days
受注生産
当社が取り扱う箱罠のなかでも、サルを捕獲するよう設計された商品です。受注生産のため、製造に3週間ほどいただきます。
◎送料は納品先の場所に応じて自動計算となります。カートイン後、住所をご入力いただくと、送料が計算されます。
5基以上ご注文の場合は都度お見積りをさせていただきますのでお問合せください。
※当店で直接商品を受取る場合(店頭受取り)は送料無料となります。
<営業所止めの送料一覧>
<直送の送料一覧>
Regular price
Sale price
¥29,200
Unit price
per
Sale
Sold out
View full details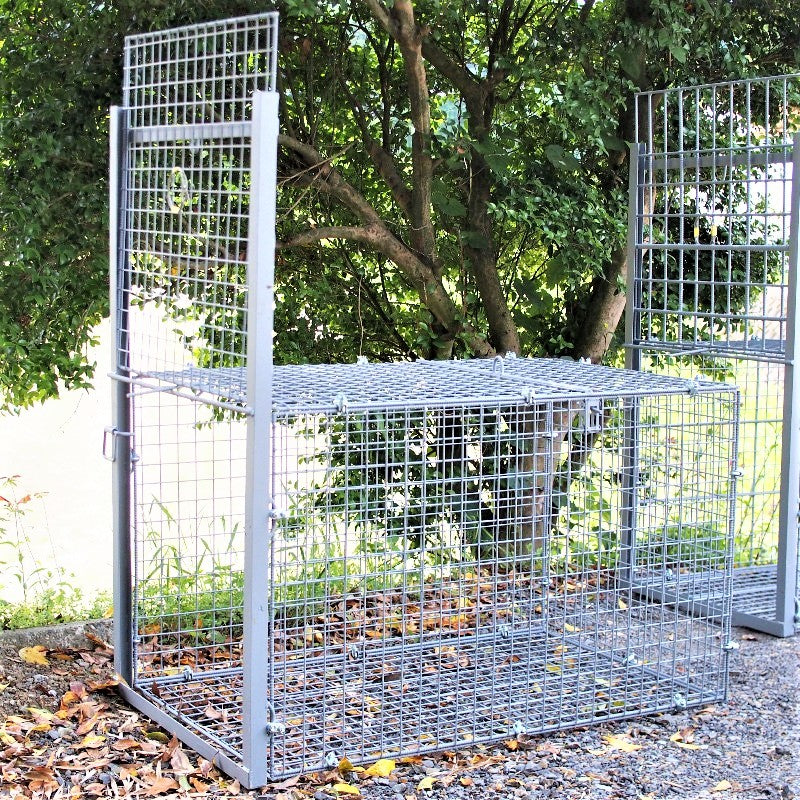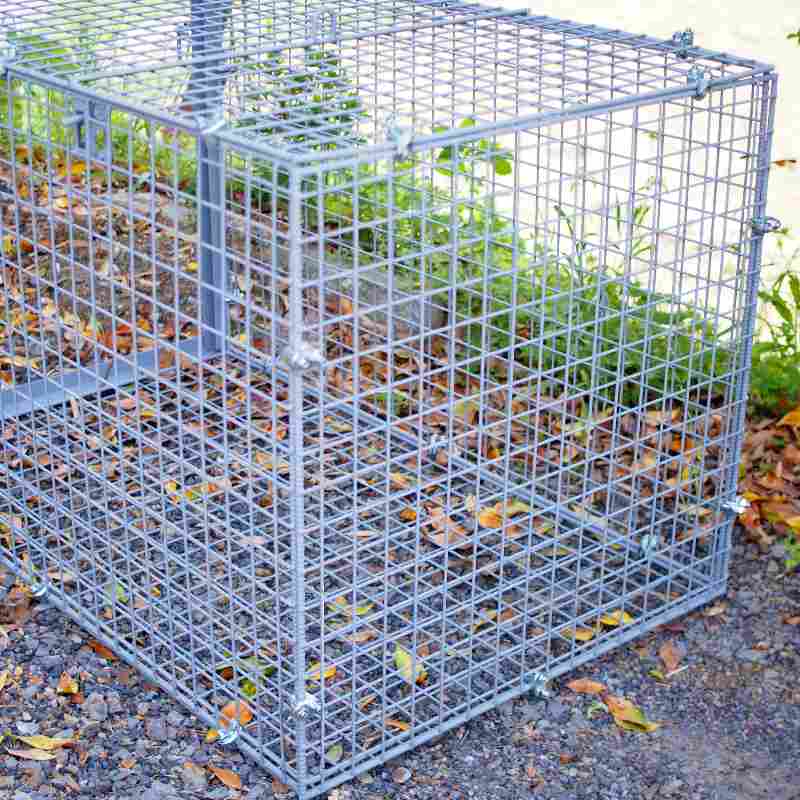 商品説明
This is one of our box traps designed to catch monkeys. φ4mm wire mesh (mesh size: 50mm x 50mm) is used, and the entire perimeter of the mesh is edged with 3 steel bars of different diameters. *Capture of small animals such as cucurbits, civets, and badgers is also possible.
Find a location where you can see the monkeys well when they search for food or move around and set it up. Weighing only about 40 kg, the trap is lighter than larger box traps, making it easy to change its installation location according to the behavior of the herd. *"Fare Asahi-shiki" is a registered trademark of REFACTORY Corporation (registration number: No. 6179294).
Monkey Capture Procedures
Most important is the installation location
In capturing monkeys, the most important factor is location, the second is bait, and the third is baiting technique (making the monkeys feel secure). Monkeys are diurnal animals and their behavior is easy to track. We need to know the behavior of the herd and find a place where we can see the monkeys as they search for food and move about.
food selection
Crops and fruits (pumpkin, sweet potato, potato, mandarin orange, apple, corn, oyster, pear, etc.) are used as attractants, depending on the region. The higher the population density, the more likely they are to compete for food, making them easier to capture. Fresh and conspicuous bait is recommended.
About feeding
As soon as the box trap is set up, they will be wary of the trap and will not be able to catch it easily. First, keep the trap door from falling down and place bait around the trap. When they start to eat the food, put food in the box trap (first at the entrance, then at the center, then at the back), and when they start to eat the food in the back, set the trap so that the door will fall down.
Product specifications
| | |
| --- | --- |
| Size | 0.8m (W) x 0.8m (H) x 1.3m (D) |
| Weight | Total weight approx. 40kg |
| Accessories | Drop door stopper, wire rope for door lifting, wire clips for assembly, instructions for assembly and installation |
| Remarks | Only tools (wrenches, etc.) and kicking string need to be prepared by the customer. The rest can be set up immediately with the delivered product. |
| Paint | One coat of rust-proof paint (gray) |