出荷日目安:

Ships within 5 business days
法人様限定
安価・丈夫
敷板を下地に固定する際に、地面に打ち込むためのアンカーです。打ち込みやすさと引き抜きやすさがバランスの取れた、扱いやすい商品となっています。
ジュライト・スーパージュライト・らくらくばん全シリーズに対応しております。
Regular price
Sale price
¥7,500
Unit price
per
Sale
Sold out
View full details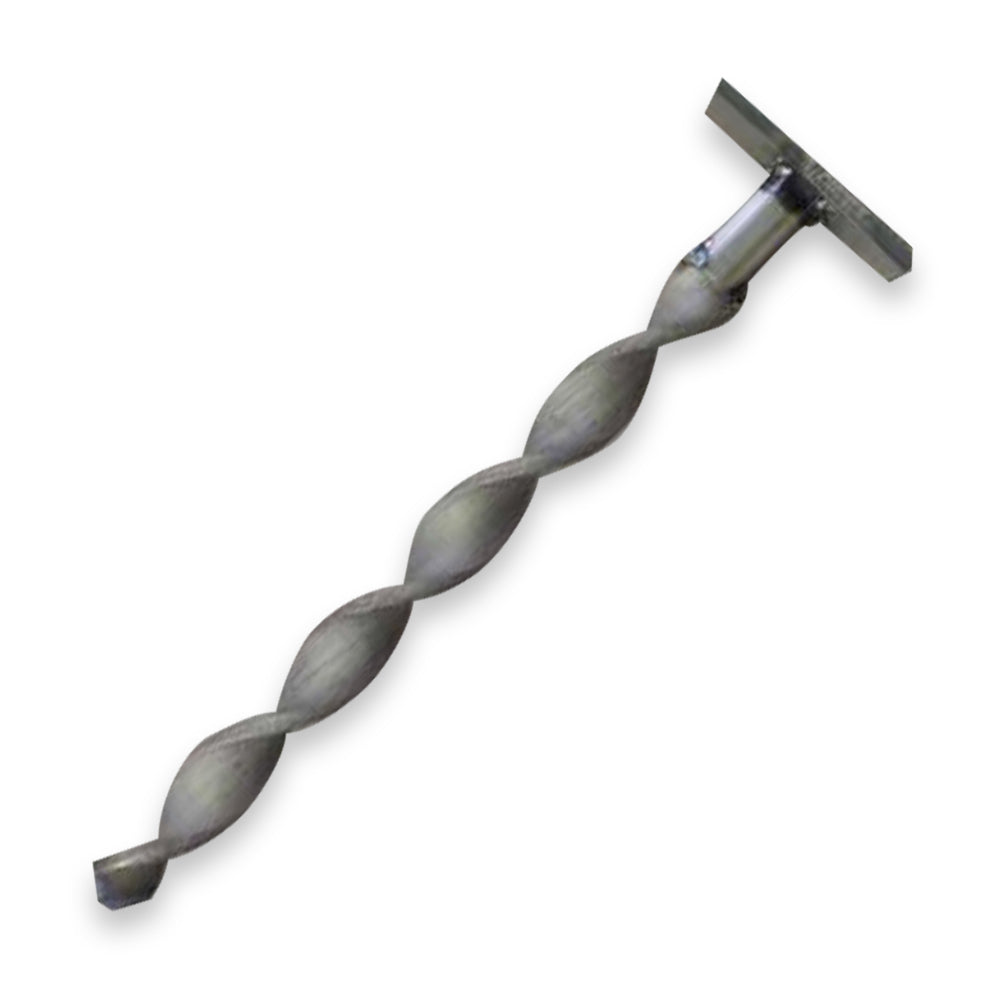 商品説明
Screw type anchor for unpaved ground. Compatible with all series of Julite, Super Julite and Raku -Rakuban.
It is an easy-to-handle product that strikes a good balance between ease of driving and ease of pulling out.

* Wear gloves and other protective equipment when driving and pulling out.
Solid Anchor How to use
How to hit the ground

Drive in the anchor shaft with a hammer while turning it clockwise. If you hit it to some extent, the anchor will naturally rotate and enter the ground. Installation is completed if you drive it until it stops rotating.
*When driving, please wear gloves and other protective equipment, and be careful of stones in the ground.
How to remove from the ground

Pull the anchor out of the ground with a crowbar or nail puller. Insert a screwdriver, etc., and pull the anchor head while turning it counterclockwise. Pull out the anchor while turning it to the end.
* When pulling out, please wear protective equipment such as work gloves.
Product specifications
| | |
| --- | --- |
| サイズ | 230mm×Φ19mm、頭19mm×60mm |
| 重さ | 195g |
| 材質 | SS |
| 対応製品 | ジュライト・スーパージュライト・らくらくばんの全シリーズ |