出荷日目安:

Ships within 3-4 business days
Regular price
Sale price
¥17,091
Unit price
per
Sale
Sold out
View full details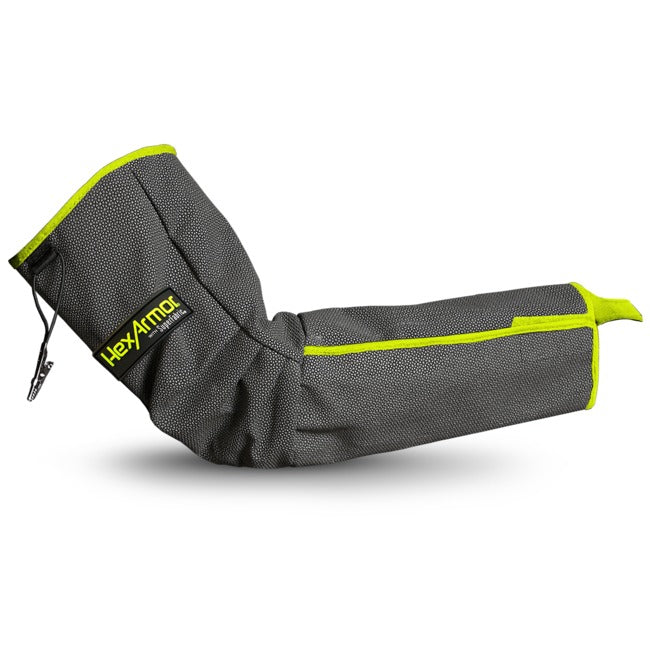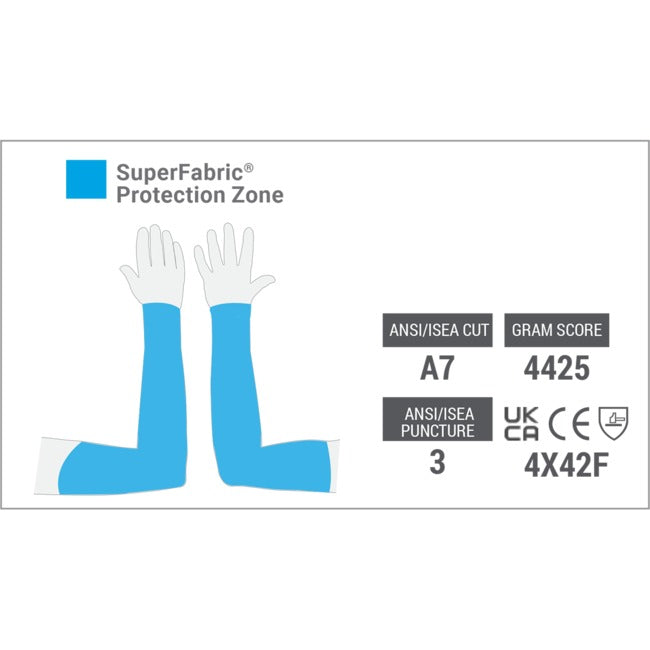 商品説明
This product is recommended for working with knives, such as dismantling after capture, or when there is a risk of injury to the entire arm. The protection range is from the wrist to the upper arm.
It has top-class resistance of level A7 in the ANSI/ISEA105 cut resistance evaluation*, ensuring safety during dangerous work. You don't have to worry about it getting pierced and bleeding with normal clothes, or having a tingling pain. It is also great for cutting trees with thorns.
A material called "SuperFabric®" is used to achieve overwhelming cut and puncture resistance. In addition, compared to knit arm covers, it does not slip down, and it is lightweight, has good breathability, and exhibits stable protection.
A premium arm cover that is surprisingly comfortable to wear, yet flexible, and safe from injuries caused by knives. Of course, washing is also OK.
*The ANSI/ISEA105 cut resistance evaluation is a U.S. national standard that serves as the selection criteria for hand protective equipment. The weight (grams) is measured until the test blade penetrates the PPE test piece while moving it in a width of 20 mm. is what you do. There are 9 levels (A1 to A9) from 0g to 6,000g, and the degree of cut resistance is classified according to the protective material.
What is SuperFabric material?
Innovative material to prevent serious injury
The super fabric material is manufactured by infiltrating a micro-hard guard plate into the base fabric, and achieves various performances such as high-level cut resistance, abrasion resistance, puncture resistance, flexibility, and lightness. I'm here.
As shown in the photo, it can withstand puncture with a knife.
Sharp dangerous goods are also OK
Gloves that are cut resistant are often not puncture resistant. The manufacturer of this product has been extensively tested in the lab and in the field to ensure that the SuperFabric protective plate with superior anti-puncture technology deter hazards and prevent injury.
Excellent needle resistance
This product also exhibits excellent needle resistance.
SuperFabric material is layered and protection plates built into the fabric stop and deflect sharp hazards from entering, or grooves between the protection plates catch the tip to prevent penetration.