出荷日目安:

Ships within 3-4 business days
Regular price
Sale price
¥89,091
Unit price
per
Sale
Sold out
View full details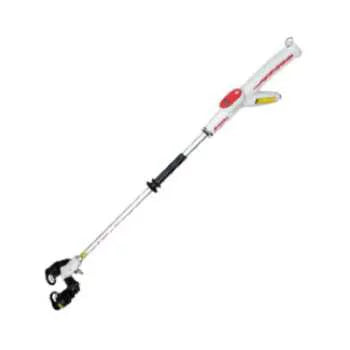 商品説明
●Applying the principle of static electricity, the sprayed chemical solution is attracted to and adheres to the object.
●You can expect a reduction in the amount of pesticides used.
●The amount of pesticide adhered to the human body is about the same as the conventional law, so there is no problem.
*Be sure to wear protective glasses and a mask when using the product.
●It is a simple design that omits the "prevention navigation function" from FS-50A.
●The charging electrode on the spout charges the chemical and sprays it.
●The built-in heater maintains optimal conditions against leaks and condensation that cause electrical leakage.
●Various spray directions can be selected by changing the nozzle and jet pipe.
●The main body is equipped with a nice cleaner as standard to prevent clogging of the nozzle.
●You can use your own power sprayer (hand pressure 2-3MPa) and hose.
●Automatically OFF after 3 hours of continuous power supply to prevent battery consumption.

*The flow rate display value may fluctuate due to factors such as temperature, chemical solution, and piping connection method.

Product specifications
| | |
| --- | --- |
| 寸法 | 全長1250×全幅180mm |
| 重量 | 1.17kg |
| 使用圧力 | 2〜3MPa(本機手元圧力) |
| ノズル | 静電型2頭口(噴霧方向可変) |
| 流量 | 4.8L/分(Φ1.5・25コア・2MPa時) |
| 流量表示精度 | 表示値±5%(メーカー実測値) |
| 電源 | 単三電池4本(ニッケル水素・アルカリ)(別売) |
| 連続使用可能時間 | 8時間(当社試験結果・ニッケル水素2000mAh) |
| 付属品 | ボールコック、ワンタッチ継手、ナイスクリーナー、ホースベルト、ホース牽引バンド、肩掛バンド、アース線、電極部クリーナー |