出荷日目安:

Ships within 7 business days
Regular price
Sale price
¥9,500
Unit price
per
Sale
Sold out
View full details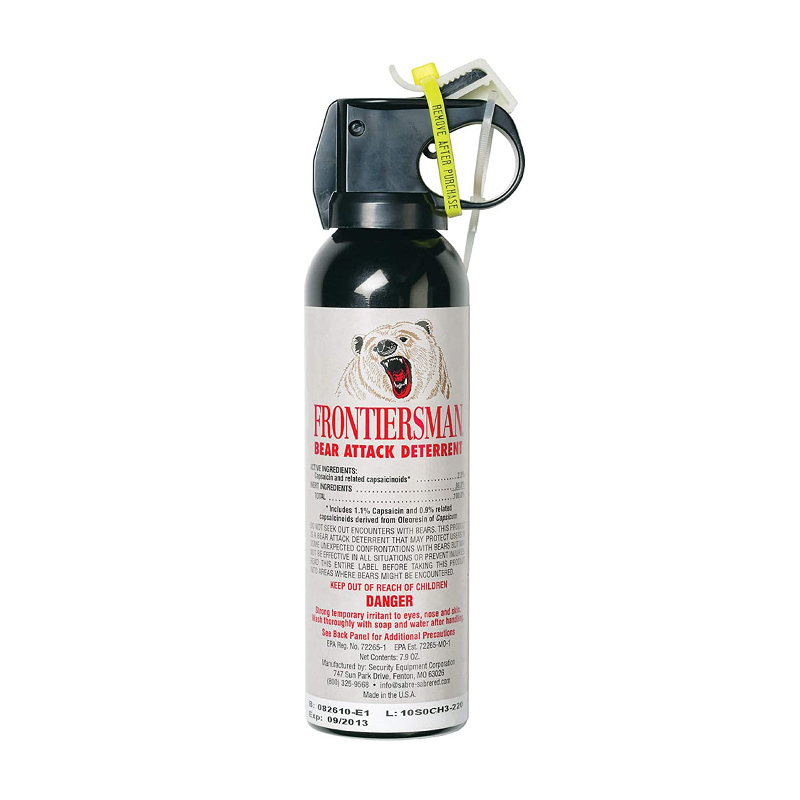 商品説明
Developed to keep bears away, this super-strong repellent spray is completed using a special vegetable oil.
Just in case, bear and wild boar repellent spray
〇There is a possibility that you may encounter dangerous animals such as large wild boars and bears when setting up traps or making patrols. By being prepared just in case, you can engage in capture with peace of mind.
〇 When using, remove the orange stopper and spray. When you press the lever, a mist of chili pepper extract is sprayed about ~10.5m (depending on wind direction and strength), and you can drive away with its strong stimulation.
* This product is not used to repel wild animals, but is used as a repellent to protect yourself in the unlikely event that you encounter them and are in danger. Also, even if you have a spray, you can't always protect against all situations and accidents.
*When carrying this product, it is included in the scope of application such as the Minor Offenses Act. Make sure to carry it along with your trap patrol and equipment for going to the mountains. Also, since it is classified as pepper spray, it falls under dangerous goods and cannot be brought on an airplane. All unreasonable carrying can be subject to the above laws and regulations.
*It is strictly prohibited to use it for self-defense (interpersonal use). Please use it only for dangerous animals. Please pay attention to the direction of the wind when using it. If the wind blows against you, you will take damage yourself. When using it, try to keep the beast downwind as much as possible.
▲ Explanation video of the spray (in English).
Product specifications
| | |
| --- | --- |
| 重さ | 約346g |
| 内容量 | 約258g |
| サイズ | 直径:53mm 高さ:約240mm |
| 成分 | カプサイシン2%、その他(不活性成分98%) |
| 噴射距離 | 約〜10.5m |
| 原産国 | アメリカ |