出荷日目安:

Ships within 7 business days
法人様限定
設置かんたん
※こちらの商品は、法人様限定での発送となり、個人宅への配送は不可となります。
イノシシ・シカなどの動物が田畑に侵入を防ぐ柵として、100m設置用のワイヤーメッシュ柵・専用支柱・ステンレス結束線・アンカーピンが付属した便利セットです。線径Φ4mm、Φ5mmと頑丈なのに安価で設置がしやすい防獣フェンスです。
Regular price
Sale price
¥126,364
Unit price
per
Sale
Sold out
View full details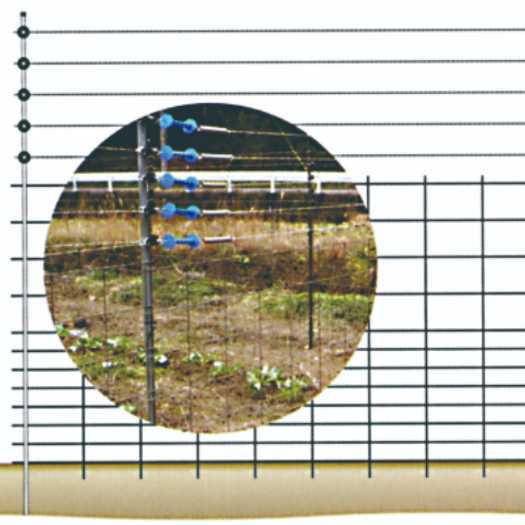 商品説明
As a fence to prevent wild boars, deer, stray dogs, and small animals from entering fields, as a fence to enclose managed land and idle land such as ponds and vacant lots, as a temporary fence at construction sites, as a perimeter fence for a dog run, etc. , can be used for a variety of purposes.
Features of Inoshishi-kun
A convenient set that comes with a wire mesh fence for 100m, a dedicated post, a stainless steel binding wire, and an anchor pin for easy installation. We use high-strength wire diameters of 4mm and 5mm. The support poles are made of hot-dip galvanized steel, which is used in steel towers and bridges and is resistant to rust and corrosion. Compared to conventional fences, it is cheaper, more effective and more durable, and does not spoil the scenery. Easy to install with light weight welded wire mesh. Moreover, unlike electric fences, there is no need for electricity bills after installation. Since it is a wire mesh, it does not block wind and light, so it prevents pests of crops and grows well even near fences.
The lower part of the wire mesh has smaller meshes to prevent uribou (wild boar larvae) from passing through.
Inoshishi-kun installation method
Use a hoe or the like to flatten the ground on which to install.
1.I drive a special prop into the ground.
* Using a hammer, etc., drive in to a depth of about 50 cm.
*If the ground is hard, drill a temporary hole before applying.
2. Install a wire mesh fence and bury the bottom end.
3.Put the post in line with the edge of the fence.
4. Secure the fence and posts with binding wires.
5. Repeat driving posts, installing fences, and tying.
6. Drive an anchor pin (peg) into the bottom of the wire mesh fence and fix it to prevent the fence from being pushed up.
〇 After installation, if there are any unstable areas, reinforce them as necessary.
Please check before ordering
〇This product will be shipped to corporate customers and cannot be delivered to private homes (shipped directly from the manufacturer).
〇 You need a signboard or nameplate that can confirm that you have a store or office and that you are a corporation. Please be aware that even if you provide us with your corporate name, business name, etc., if the delivery location uses a room in a general house or condominium as an office, it will be treated as a private residence.
〇 If the driver determines that it is difficult for the delivery truck to reach the delivery destination due to narrow roads, etc., the delivery may be stopped at the delivery company's office or delivered by charter flight (additional shipping fee required). , Please note.
Product specifications
| | |
| --- | --- |
| サイズ | フェンス:1.2m×2m、支柱:150cm |
| 目合 | 75mm/150mm×218mm |
| 重さ | φ4mm:3.56kg/枚、φ5mm:5.55kg/枚 |
| 材質 | 溶融亜鉛メッキ |
| 付属品 | フェンス×52枚、専用支柱×52本、ステンレス結束線×2kg、アンカーピン×52本 |