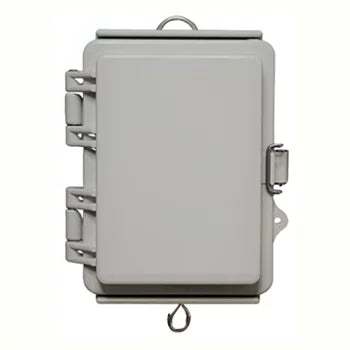 商品説明
What is the problem of "trap hunting" in bird and beast capture?
[Problem 1] Patrolling the traps is hard work!
・Even though the traps that have been set up are not working, checking all the traps every day is a huge burden on people, time, and money.

[Problem 2] I want to increase the number of traps, but I can't!
・If more traps can be set, the number of catches can be increased.

[Problem 3] I want to give priority to activated traps!
・Because it is necessary to coordinate with the people concerned after confirming the capture by patrol, the efficiency of the capture work is poor.
・If the captured bird or beast rages for a long time, it may become weak or the trap itself may be damaged.

What catch de mail can solve
[Solution 1] Easy patrol of traps!
・By attaching a catch de mail to the trap, an email will notify you when the trap is activated, making patrols easier.

[Solution 2] More traps!
・By attaching a catch de mail to the trap, the burden of patrol can be reduced and the number of traps can be increased.

[Solution 3] You can look around activated traps with priority!
・By attaching a catch de mail to the trap, you can see the operation of the trap in advance, so you can make a patrol after coordinating with the people involved.
・By looking around activated traps, you can prevent the animals from being weakened or the traps from being damaged due to rampage.

"Catch de mail" low-cost, simple capture notification system for animal harm traps
Recommended point!
● Feature 1: Simple function
Email notification of trap activation
● Feature 2: Easy installation
Just connect your trap and wire with a string
● Feature 3: Maintenance
No need to replace batteries for more than half a year (2 AAA alkaline batteries)
* Depending on the frequency of use, it can last up to 5 years.
Usable in a wide range of areas
Catch de Mail uses au's LTE-M communication standard. Therefore, it can be installed anywhere within the communication area where au mobile phones can be used, so it can be used in a wide range of areas throughout Japan.
* See the KDDI website for coverage areas.
Items to be prepared by the customer
(1) Trap (Box Trap, Kukuri Trap)
(2) Strings/wires (for connecting box traps, tie traps, and catch de mail)
(3) Binding belt (for fixing the catch de mail to a tree, etc.)

Installation example of Kukuri trap
[Step 1] Secure the Catch de Mail to the surrounding trees or fences with a cable tie.

[Step 2] Tie the wire of the tying trap and the hook on the catch de mail with a hard wire, etc.

[Step 3] If the vermin gets caught in a trap and rampages, the hook will come off and you will be notified by e-mail to your PC, tablet, smartphone or mobile phone.

how to use
Product specifications
| | |
| --- | --- |
| size | Approx. 73 x 105 x 143mm / Approx. 73 x 105 x 163mm (including magnet hook) |
| mass | About 314g (+ magnet hook 60g) |
| power supply | 2 AAA alkaline batteries (replaceable) |
| Communication standard | LTE Cat.M1 (LTE-M) eSIM built-in |
| antenna | Built-in antenna |