出荷日目安:

Ships within 1-2 business days
大容量125L
中身確認できる
戸別収集で玄関前に出したゴミやベランダ、庭に一時置き場として置いていたゴミをカラスや猫などの小動物に荒らされるのを防ぎます。省スペースなのに大容量で45Lのゴミ袋が2個収納できます。
Regular price
Sale price
¥3,600
Unit price
per
Sale
Sold out
View full details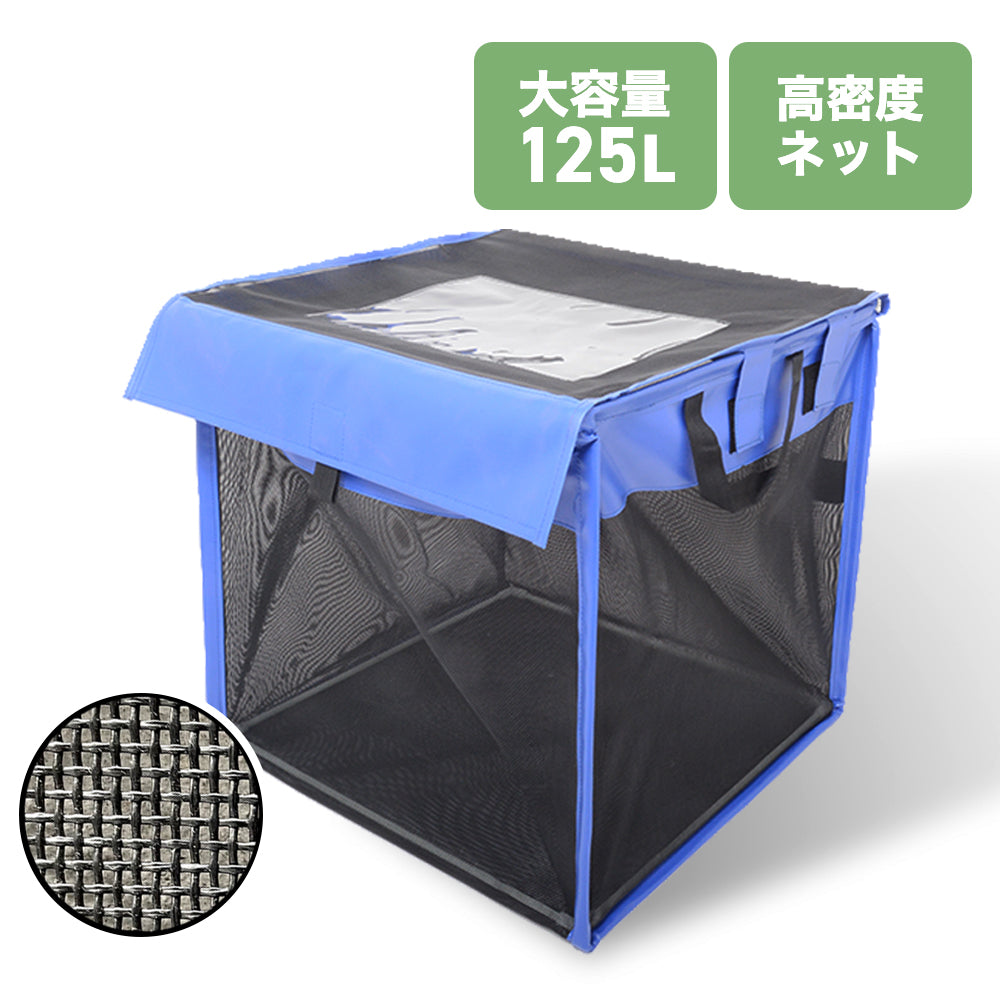 商品説明
An outdoor garbage collection box that protects garbage from crows and cats. It prevents small animals such as crows and cats from ravaging and scattering the garbage that is put out at the front door of the door-to-door collection. It can also be used as a temporary storage place for garbage such as a veranda. A fine mesh and high strength net is used so that the crow's beak does not enter, so garbage will not be disturbed from anywhere.
Despite its space-saving size of 50 cm square, it has a large capacity of 125 L that can store two 45-liter garbage bags. When not in use, it can be folded for compact storage. You can use it for a long time with peace of mind by using highly durable materials with water repellent finish.
Space-saving and large capacity. I protect garbage well
Firm guard
Velcro is attached to the front and 5 sides to securely guard the lid so that it cannot be opened. Also, by fixing it with eyelets, it will not be blown away by the wind.
Contents can be checked and easy to carry
Since the top surface has a transparent pocket that can hold A4 paper, you can check the contents at a glance by inserting the type of garbage. It has handles on both sides, making it easy to carry.
Can be stored compactly
It can be folded and stored when not in use. The folded state is about 5 cm and storage space is not a problem. It is easy to set up and store, so you can use it without stress even on busy mornings.
Product specifications
| | |
| --- | --- |
| サイズ | 展開時 50cm×50cm×50cm、収納時 50cm×50cm×5cm |
| 重量 | 約1.5kg |
| 容量 | 125L(45Lのゴミ袋が2〜3個が目安になります。) |