出荷日目安:

Ships within 7 business days
Regular price
Sale price
¥14,091
Unit price
per
Sale
Sold out
View full details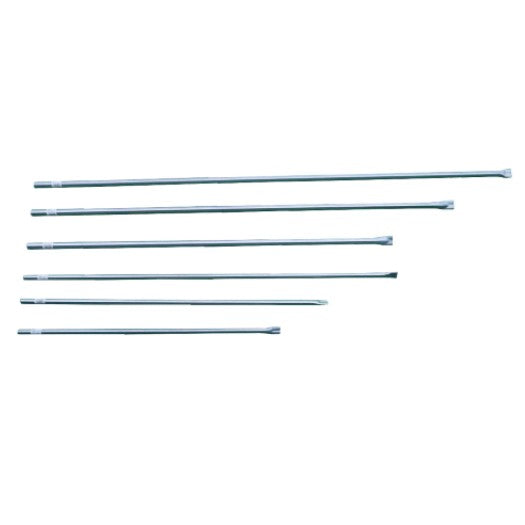 商品説明
Galvanized steel pipe that is compatible with various nets and wire meshes. *Net and fence are not included.
It can be used in a variety of situations, including use in the home garden.
Installation supplement of the net fence
◯It is a fence that uses the property that it is annoying to have your legs and body entangled in the net. It is inexpensive and easy to install, and is relatively suitable for rough terrain, but it is structurally fragile, so you need to be careful about tearing and falling over when installing it.
1.For deer, the net height should be about 2m.
2. Stretch the net loosely and let the hem hang outward.
3.Since it is a fence that is prone to tearing due to biting and falling due to wind and snow damage, it is necessary to perform diligent maintenance.
Supplementary information on installation of tin fences
◯ Prevents wild boars from entering with a "blindfold effect" that makes the field invisible. Please note that if there is a gap, the inside will be visible and the effect will be halved. In addition, wild boars lift a weight of nearly 70 kg with their snouts, so if there is a gap under the corrugated iron, they may break the fence by screwing their snouts into them.
1. Place a tin plate (width 65-80cm) between two supports (recommended spacing is 2m).
2. Securely wire the two posts to prevent lifting.
3. It is most important to stand firmly so that there are no gaps.
Installation supplement of wire mesh fence
◯High strength and excellent protection against wild boars. It is a fence that can be applied as a material that is inexpensive, lightweight, and easy to install.
1. Please use a wire mesh with a height of 1m, a width of 2m, a mesh size of 10cm, and a diameter of 5mm. There is a front and back side, so install it so that the side with the horizontal wire facing up faces the field.
2. It is effective to bend the top 20-30cm of the wire mesh 20-30 degrees to create a shinobi-gaeshi. When bending, spread square lumber and step on it with your foot, or use square lumber as a batten and pull it up.
3.Put the posts about 30cm apart at intervals of about 2m. In order to install without gaps in the mesh, wire the post through the mesh and secure it.
4. Make sure that the bottom of the wire mesh is in close contact with the ground, and that there are no gaps even in uneven areas or slopes.
〇 After installation, if there are any concerns, please reinforce them accordingly.
Installation supplement of composite fence
◯ Metal fences and wire mesh fences are not high enough for some animals to climb on (monkeys, palm civets, raccoons, etc.). It is a fence that makes it difficult to climb by creating a height with elastic poles (cardboard, etc.) and giving it flexibility.
◯ The image is a composite fence of tin + net. It has the effect of blinding corrugated iron and preventing the jumping of the net.
◯Insert two elastic poles into the posts and sandwich the net. Wrap insulating tape around the height of the cut end of the pipe.
◯ The hem of the net hangs outward to make it difficult for wild animals to approach.
◯ As with the net fence, fix the hem with fasteners to prevent intrusion.
Related product lineup
Product specifications
| | |
| --- | --- |
| 19mm×1m | 0.4㎏/1本 |
| 19mm×1.2m | 0.5㎏/1本 |
| 19mm×1.5m | 0.6㎏/1本 |
| 19mm×1.8m | 0.8㎏/1本 |
| 25mm×1.5m | 0.9㎏/1本 |
| 25mm×1.8m | 1.1㎏/1本 |
| 25mm×2.1m | 1.3㎏/1本 |