レンタル商品
市松模様(チェッカーパターン)のLED照明を人間が知覚できない周期で点滅/反転照射させ、目の応答性の高い鳥獣へのみ光の刺激を与えて追い払う撃退器です。
Regular price
Sale price
¥30,000
Unit price
per
Sale
Sold out
View full details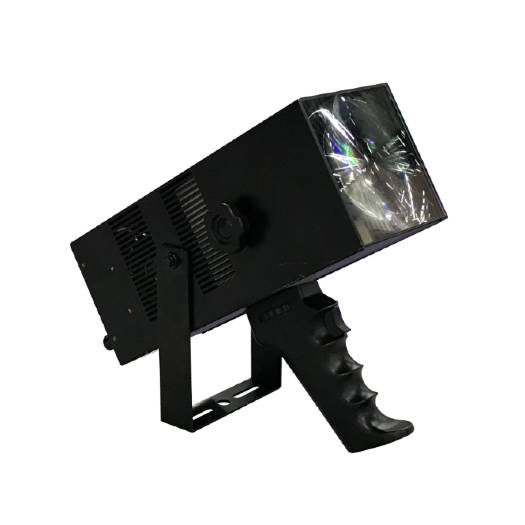 商品説明
Hololite Checkers is a repellent device that blinks and reverses a checkered pattern of LED lighting at a cycle that humans cannot perceive, and only stimulates light to repel birds and beasts with high eye responsiveness. Power is supplied from the included battery, making it easy to carry, and you can easily irradiate light to a distant target by simply pulling the trigger on the handle.
It will be a rental-only product.
This item is for rent only . The flow until delivery is as follows.
1. Please contact us with your customer information from the "Contact Us" button.
2.Once confirmed, we will contact you and ask for various information such as the damage situation and the planned location of use.
3. We will link the information you have provided to the manufacturer, Pi Photonics Co., Ltd., and will contact you directly regarding details such as rental plans.
*Contracts are to be made between the customer and Pi Photonics.
4. If there is no problem with the contents, we will deliver the product after contract.
5. After the end of the contract period, please return the product to the return address that we will tell you in advance, prepaid by the customer.
【Rate plan】
・Trial plan 1 week: 30,000 yen (excluding tax)
・Short-term plan 1 month: 100,000 yen (excluding tax) for the first month, 50,000 yen (excluding tax) for each month after the second month
・Long-term plan 1 year: 300,000 yen (excluding tax)

Odorless, silent, safe
Driving away with light is a non-invasive and safe countermeasure. By eliminating noise and unpleasant odors caused by countermeasures, it is possible to minimize the impact on the living environment.​
Reduction of work load
The rental service includes lighting equipment, a power adapter, a portable power supply, and a special backpack, so you can quickly respond without the hassle of preparation. In addition, it is possible to greatly reduce the physical and mental burden of workers, such as consideration of their surroundings and ensuring safety.
Pinpoint irradiation possible from a distance​
By taking advantage of the properties of hololights, it is possible to minimize light pollution by illuminating only the target area without spreading the light even from a distance.
Demonstration experiment case 1 Hamamatsu City
Noise and fecal pollution around the city have been issues for the past 10 years. Conventional sound and impact countermeasures required consideration of the surroundings when implemented, and the effect was temporary and did not lead to a solution. was tested.

As a result, it was confirmed that the starlings were evacuating due to irradiation, and that roosting movements were confirmed through continuous implementation. From this, it was found that the countermeasure using light is effective. The state of the experiment was widely reported on media such as television and newspapers, indicating high expectations for social innovation through new wildlife control measures.
Demonstration experiment case 2 Miyazaki City
At the Washingtonia Palm at the entrance of Miyazaki City Hall, a large number of starlings flew from evening to sunset and became roosts, causing noise and fecal damage. Although we were unable to confirm the movement of roosts due to the short period of implementation, we confirmed that the repellent effect of irradiation was high.
Tall trees take a lot of effort to deal with, and if you put up a net, the landscape will be destroyed, but this product solved both problems.
Product specifications
| | |
| --- | --- |
| 光パターン | 市松型 |
| 照明色 | 白色 |
| 配光特性 | 照射距離5m時:照射領域 約1m角 |
| 規格電力 | 60w品 |
| 外径寸法 | W130mm×H220mm×D280mm |
| 重量 | 約860g |
| 付属品 | ACアダプタ、専用バッテリー、専用リュック |