出荷日目安:

Ships within 1-2 business days
書籍
22,000円以上で送料無料
一冊丸ごと狩猟(ハンティング)をテーマに、すべての狩猟者たちに役立つ情報満載ムックです。ビギナーからベテランまでお楽みいただける狩猟専門誌です。趣味の狩猟者を主読者に、獲り方、料理、皮や骨の活用法、狩猟道具紹介、狩猟にまつわる読み物、捕獲管理による山野の保全や命との向き合い方、安全狩猟の啓蒙など、幅広い内容で狩猟の世界へといざないます。
その他、書籍はこちらから。
Regular price
Sale price
¥1,500
Unit price
per
Sale
Sold out
View full details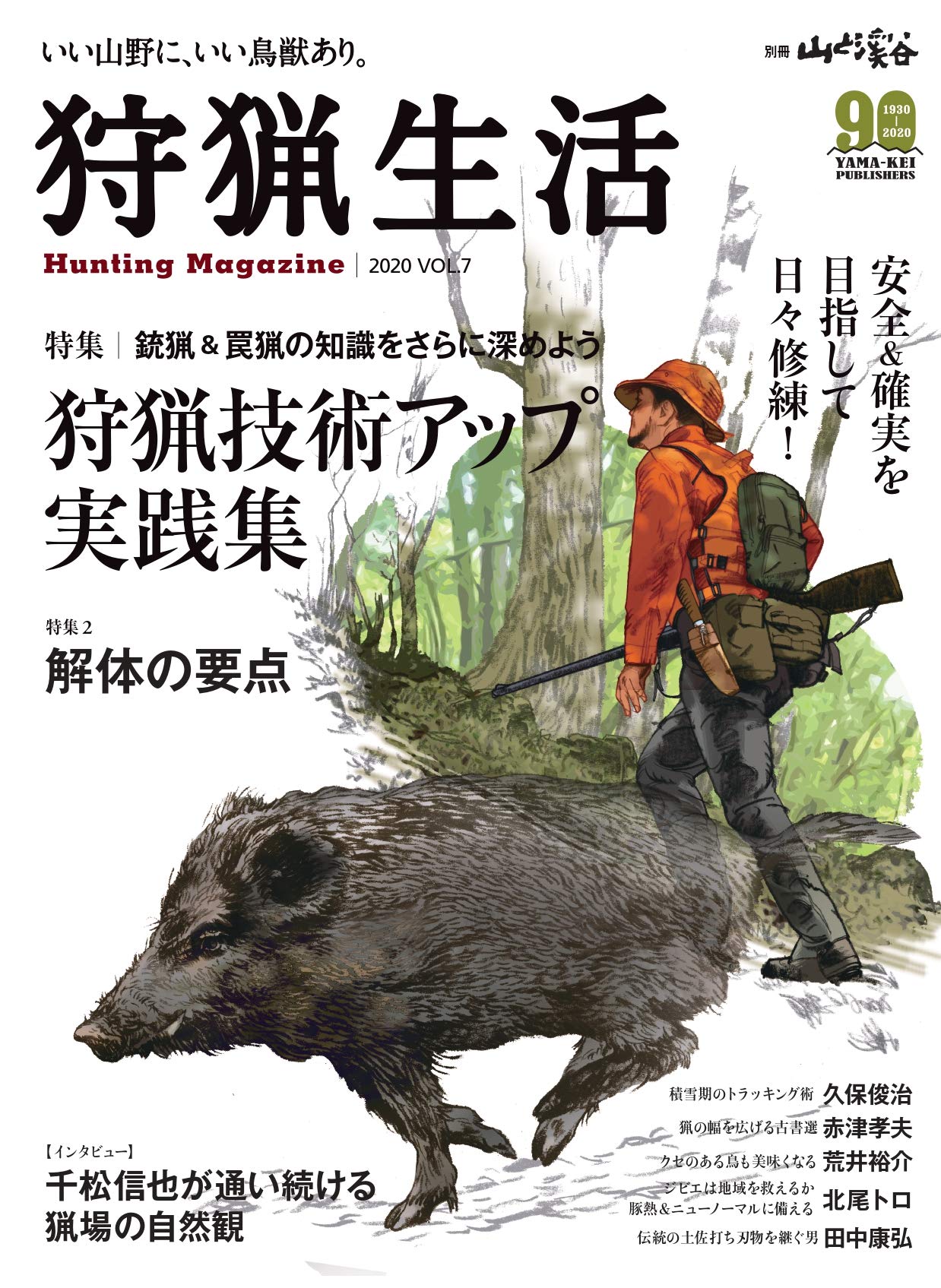 商品説明
The whole book is a mook full of useful information for all hunters, with the theme of hunting . Released three times a year in March, July, and November.
A specialized hunting magazine that can be enjoyed by beginners and veterans alike. Primarily for hobby hunters, it covers a wide range of subjects, including how to catch fish, how to cook, how to use skins and bones, introduction to hunting tools, reading materials related to hunting, how to conserve the mountains and fields through capture management, how to face life, and enlightenment on safe hunting. The content invites you to the world of hunting.

Use all your wisdom and physical strength to hunt your prey, cut it up, and enjoy it. Hunting is a culture that has continued uninterrupted, and there is a world of self-sufficiency in hunting that we tend to forget when we live casually. In this book, we carefully explain the fun and severity of hunting, from obtaining a hunting license, which is essential for hunting in Japan. In addition, we carefully explain the wisdom and techniques for catching, how to utilize prey, and the meaning of hunting in modern times when food is easily available. We cover and report on the activities of local governments and hunters who are at the forefront of wildlife damage control in recent years.
Other books can be found here .
Contents of this magazine
Preparatory issue just before the season is lifted!
Special Feature 1: Hunting Technique Up Practice Collection
-Deepen your knowledge of shooting & trapping-

document
Ducks Won't Wait for Me / Rookie Hunter Trio's Struggle / Solo Hunting Lessons / Reason for Failure / Solitary Deer Hunting
How-to
why don't you hit? Shotgun shooting basics (static shooting, dynamic shooting) / Making slug bullets that further increase elasticity / Fun seko & hunting dog introduction / Tatsu's style / How to find deer and wild boar / How to approach / Master answers ! Kukuri Trap Hunting Q&A
Special Feature 2: Key Points of Dismantling
The key to carving a wild boar / The taste of meat that changes depending on how it is cut and processed / The northernmost animal meat processing facility

Featured project
Toshiharu Kubo Snow Season Tracking Techniques/Natural View of Hunting Grounds Shinya Senmatsu Continues to Visit/Birds with Habits Become Tasty/Shotgun Catalog with Replacement Barrels/Check Items Before Hunting Season/National Shooting Range & Gun Store Guide/Gibier is Can we save the region? Entering the swine fever and corona era / Making deer leather gloves / Smooth skin with the power of boar fat! / Tools that make hunting comfortable / Hammering echoes in the Shimanto River A man who inherits the traditional Tosa knife, etc.
Product specifications
| | |
| --- | --- |
| ページ | 144ページ |
| 発売日 | 2020/9/15 |
| 出版社 | 山と渓谷社 |
| 言語 | 日本語 |
| 寸法 | 18.2 x 1.1 x 25.7 cm |
| ISBN-10 | 4635907279 |
| ISBN-13 | 978-4635907279 |