出荷日目安:

Ships within 3-4 business days
イノシシなどの侵入防止に!添加物など一切使用しておらず、他の忌避商品と比べて自然や動物に大変やさしい忌避商品となります。
Regular price
Sale price
¥9,800
Unit price
per
Sale
Sold out
View full details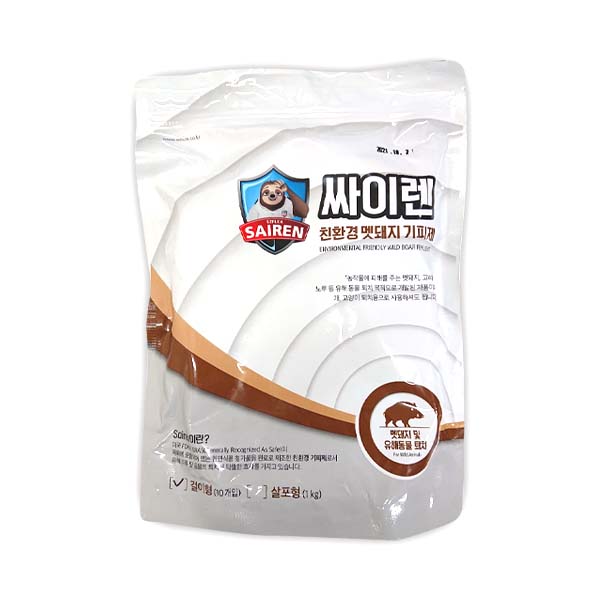 商品説明
With the arrival of the new boar repellent "SAIREN", we will present the product as a free monitor to 10 people by lottery from those who answered the following preliminary questionnaire!

<< Click here to apply>>
* We would like to ask all the monitors to comment on the effect after use at a later date, so we appreciate your cooperation.
For prevention of intrusion such as wild boars! The pungent odor of strong garlic repels beasts. It does not use any additives, etc., and is a repellent product that is very friendly to nature and animals compared to other repellent products.
Installation method
Supports of tree branches are hung centrally around the boar's entrance.
Wild boar passage: Suspended from posts and tree branches around the entrance and passage for wild boars
Around crops: Installed at 2m intervals on the boundary between the area where wild boars live and the crops
* Installation height: less than 50cm
Installation interval: 2m or less
If the recommended installation quantity is not met, the effect may be reduced.
Handling Precautions
◆ This product is a product that uses the smell to avoid it. Replace when the smell is gone. The effect lasts for about 3 months, but it varies depending on the installation environment.
◆It has a strong irritating odor, so please handle it with care.
◆This product is designed to make it difficult for beasts that dislike natural enemies to approach. It does not guarantee the effect as a perfect beast avoidance.
◆ Depending on the type of beast, the effect may vary.
Product specifications
| | |
| --- | --- |
| 重さ | 1袋1kg |
| 機能 | 効果設置後約3ヶ月 |
| 内容物 | 寒天末 80〜90%、ペッパーミントオイル 10〜20% |