出荷日目安:

Ships within 7 business days
Regular price
Sale price
¥2,582
Unit price
per
Sale
Sold out
View full details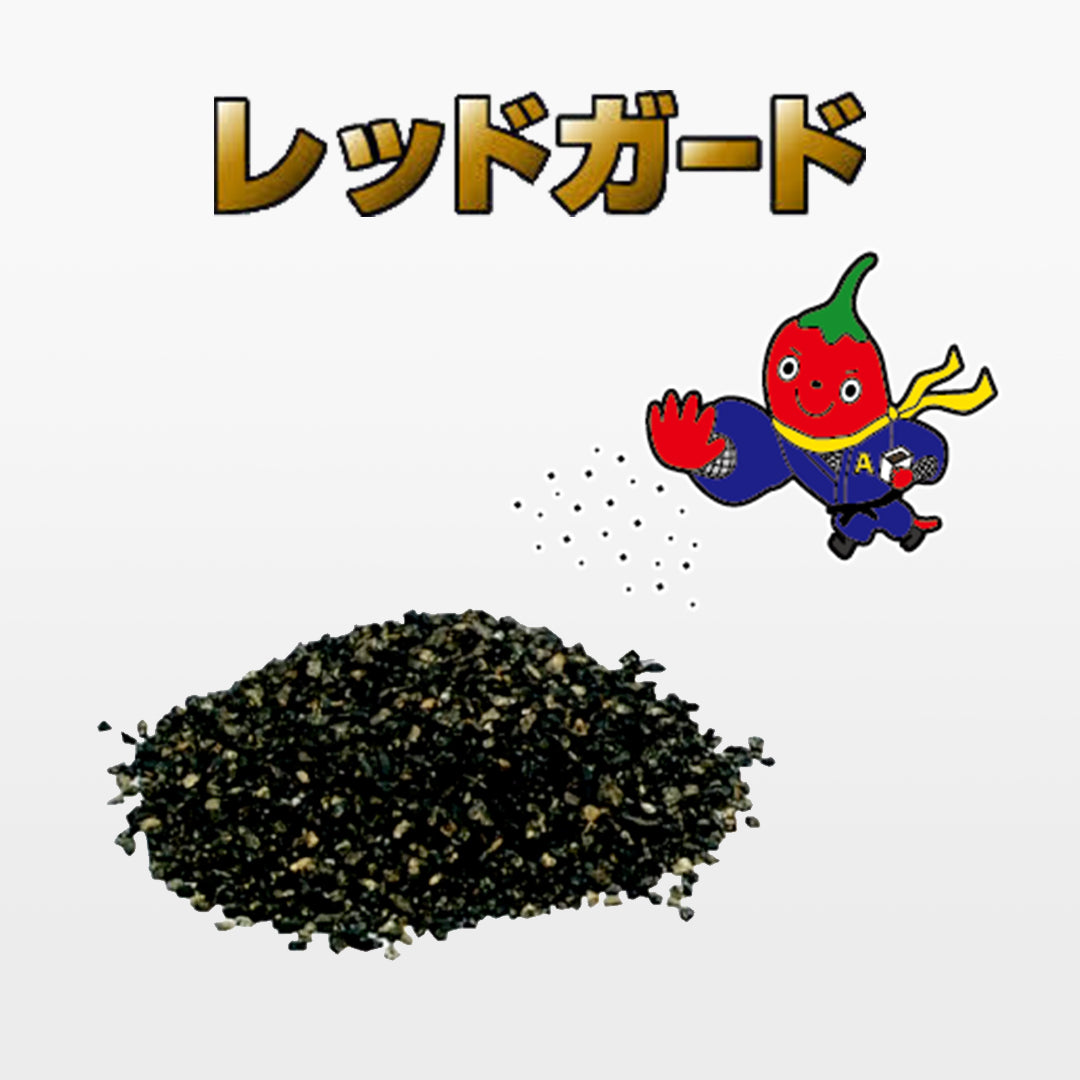 商品説明
For cats in gardens and planters. For measures against moles and rats that destroy the house. All raw materials are derived from plants, so they are friendly to humans and the environment and are non-toxic. Uses chili pepper extract "capsaicin" to shut out animals!
Redguard characteristics
Strong stimulation!
Highly concentrated capsaicin stimulates the animal's sense of taste and smell. "Pungency" is as hard to get used to as pain, so it shuts out persistent animals. It has fast-acting and slow-acting effects.
You can also improve the soil!
High-quality natural zeolite with excellent fertilizer retention, water permeability, and air permeability is used, and it is also effective as a soil improver. Since it returns to the soil, it is environmentally friendly and safe to use.
Plant-based and eco-friendly!
The raw materials used are the pungent component "capsaicin" and "biomass-derived resin" contained in chili peppers. Since it is a granule type, it can be sprayed anywhere.
Handling Precautions
○ Spray an appropriate amount on places where there are animal footprints or where there is damage.
As a guideline, spread 40-50g (2-3 handfuls) per square meter evenly.
○ For moles, dig several holes along the mole's path and put 40-50g (2-3 grips) into the holes.
Cover with soil and tread hard to complete spraying.
Product specifications
| | |
| --- | --- |
| 容量 | 500g、1kg、3kg |
| 内容物 | 天然ゼオライト、生分解性樹脂、カプサイシン |