出荷日目安:

Ships within 1-2 business days
Regular price
¥4,000
Sale price
¥4,000
Unit price
per
Sale
Sold out
View full details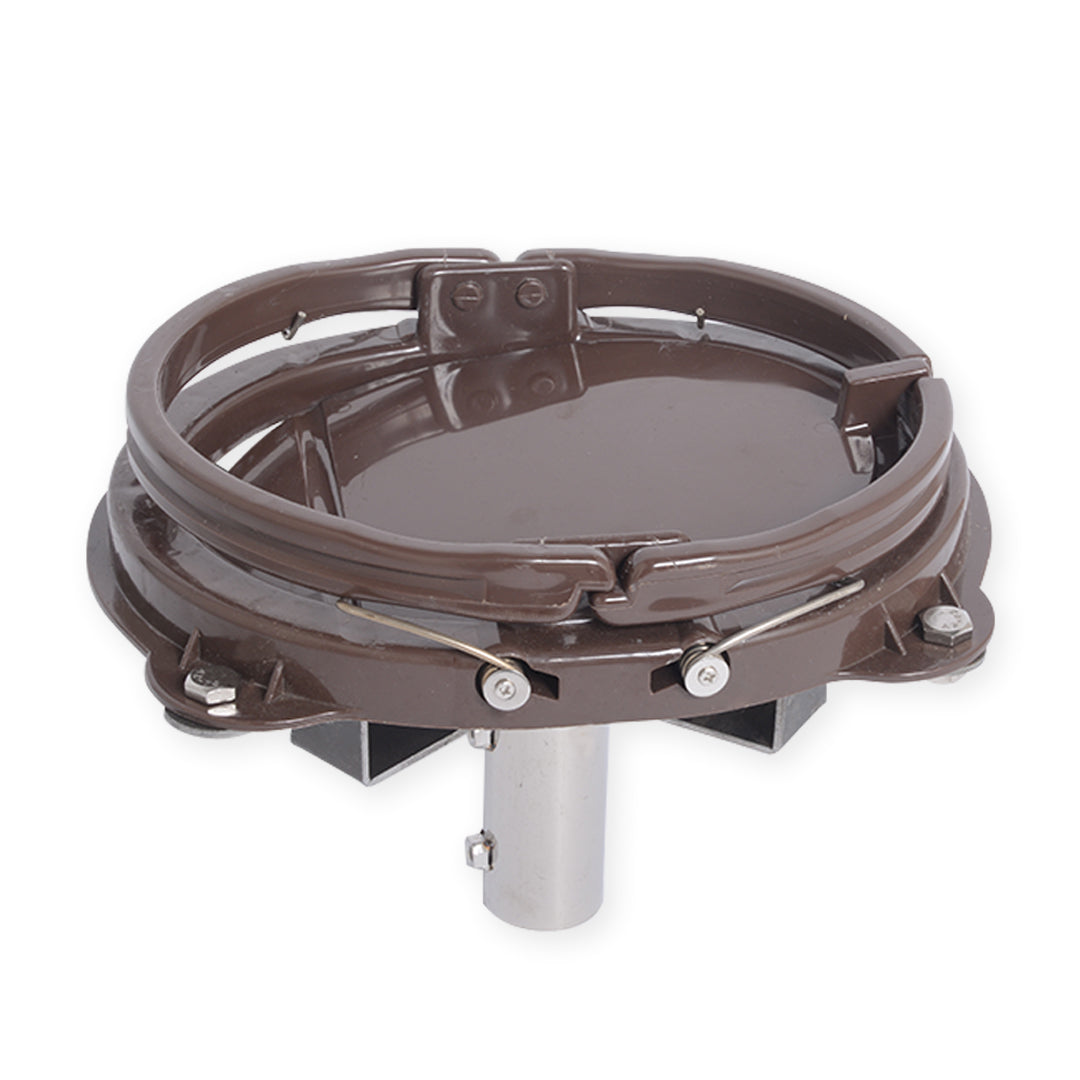 商品説明
This nose trap is a diverted version of the tying trap, in which the arm springs up with the force of a spring and operates at high speed. The simple structure and large tread makes it easy to apply to the target's nose.
Product composition
Depending on your needs, you can purchase them as a set or individually. Please select one of the buttons at the top of the page and add it to your cart.
A: Body, clasp
This set consists of a main body (made of resin) with an integrated arm and base, and a clasp (made of steel) for a nose-attachment. Hexagonal bolts are used at the connection points for easy attachment and detachment.
Cannot be used with the "TSJ Nose Trap".
B: Spring set
A complete set of wires and springs for tying the feet and nose of the beast is assembled and attached to the arm part of A: Treading board. It can also be used with other step boards sold in our store.
The rooting side and the nocking side are each made of 2.5m wire, so it is possible to work at a comfortable distance.
C: nose attachment
An attachment to be installed on the clamps A: It is connected to the iron clamps with a screw, and by inserting a long stick or other object, it allows the nose to be tucked away from the animal.
*Cannot be used with "TSJ Nose Trap".
*A stick is not included. Please prepare a long stick of your choice at a home improvement center, etc.

About the nose trap
Please see the reference video of the nose trap
◯ A animal captured can move around for the length of the wire from the rooted post.
◯ Use a nose tie to further restrict the movement of the animal.
◯ From outside the animal's range of movement, let the snout lead the way and approach it slowly.
◯ The principle of operation is exactly the same as that of ankle trap. Attach the wire to the step board in the same way as for the ankle trap, and attach the nose attachment. Connect it to a commercially available long pole, etc., and you are set.
We also sell replacement trap parts.
The treadle can be used many times unless it is broken, but the parts used for the spring portion are consumable. Replacement parts are also available.
Components of a tying trap
We also recommend a
DIY kit
that is a bargain with each component set.
Product specifications
| | |
| --- | --- |
| Size | Pedestal height: 4cm |
| Weight | Pedestal arm integrated part: approx. 340g, step board: approx. 80g |
| Size | Short diameter: 18 cm x long diameter: 21 cm |
| Material | ABS resin |
Customer Reviews
No reviews yet Write a review