出荷日目安:

Ships within 1-2 business days
Regular price
¥170
Sale price
¥170
Unit price
per
Sale
Sold out
View full details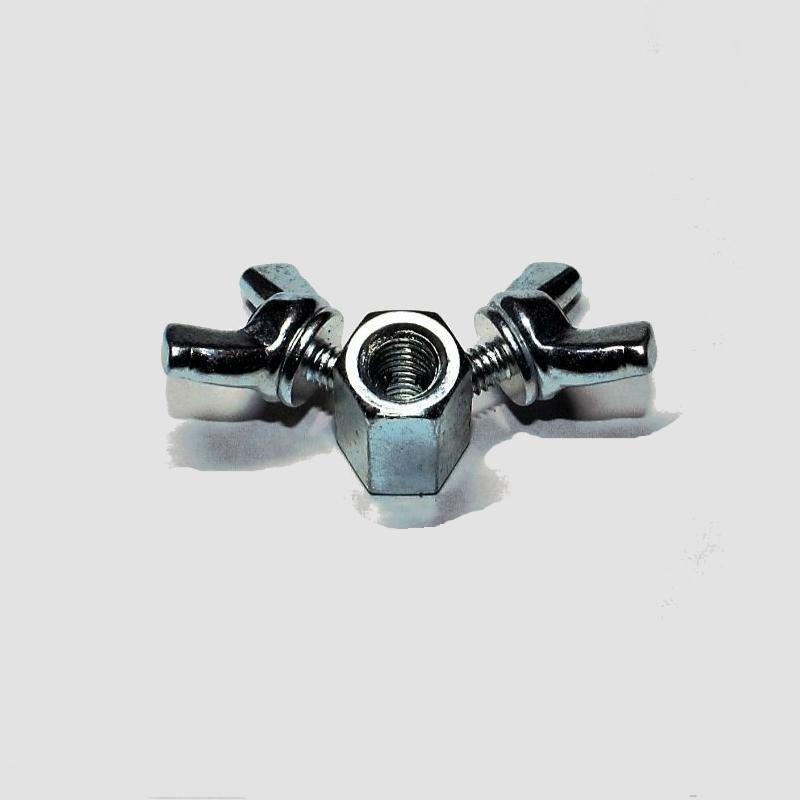 商品説明
A stopper that is essential for making push spring type tying traps. A nut and thumbscrew are a set, and by passing a wire through the nut and tightening the thumbscrew, it acts as a stopper. * We also offer a single type with a low unit price.
Double stopper for tying traps that can be firmly fixed
◯ It is a set screw (wing screw) that is absolutely necessary for a leg tie trap. For wire rope Φ4mm.
◯ This is a double type stopper with two thumbscrews. A single stopper type is also available.
◯ It is recommended for those who are looking for a secure wire stop (prevention of slippage, etc.) as it is double tightened to prevent it from coming loose.
◯ The material is stainless steel.
We also sell replacement trap parts.
The treads can be used many times as long as they do not break, but the parts used for the springs are consumables. We also sell replacement parts starting from 1 piece.
Components of a tying trap
We also recommend a self-
made kit
that is a bargain with each component set.