出荷日目安:

Ships within 5 business days
新商品
22,000円以上送料無料
食品衛生法で推奨されているステンレス製の解体ハンガーです。スチール製と比べて錆が発生しにくく衛生的、かつ軽量でバランスが良いため作業効率に優れた商品です。
ハンガー単体での販売となります。ホイスト・支柱などは付属しません。
大量購入による割引や、サイズ違いなどの特注も承ります。こちらからお問合せください。
※在庫切れの場合、ご発注から配送まで3週間ほどいただく場合がございます。
Regular price
Sale price
¥13,636
Unit price
per
Sale
Sold out
View full details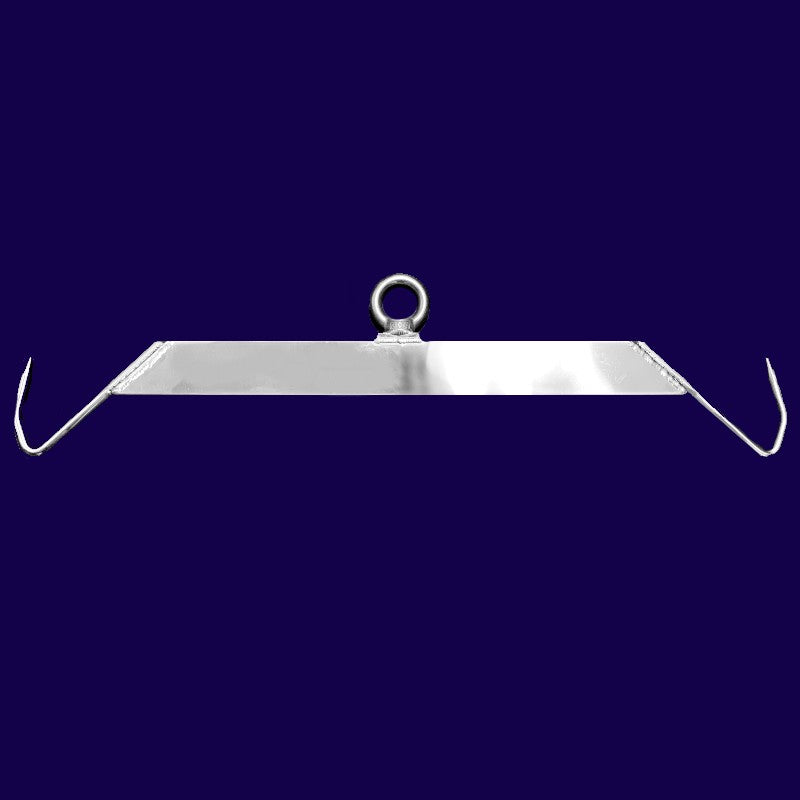 商品説明
Complying with the Food Sanitation Act is essential for processing gibier meat as a product, and this product "Kakekun" is a stainless steel dismantling hanger recommended by the Food Sanitation Act . Compared to steel, it is less likely to rust and is hygienic, lightweight and well-balanced, so it is a product with excellent work efficiency. In addition, the load capacity is 150 kg , which is superior to products made only with wire rods, so you can work with peace of mind even when processing large items.
Products born from the site of gibier processing
Robust enough to work with peace of mind
Products that consist only of wire rods are available at low prices, but many of them have a structure that is somewhat unsatisfactory for processing large items.
The main part of this product is made of a frame material to extend the service life, and the structure is designed for long-term use, so you can work with peace of mind.
Hygienic with all stainless steel
In food factories, steel and other metals tend to rust due to temperature and humidity.
When rust occurs, the metal becomes brittle and easily chipped, so there are some cases where it leads to foreign matter contamination and manufacturing machine failures. Therefore, the Food Sanitation Law recommends the use of highly corrosion-resistant stainless steel.
Products born from the site of gibier processing
Produced by a specialist who actually performs wild game processing, we take maximum consideration of workability based on opinions from the field.
The hook part is attached at an exquisite angle that does not fall off even if the back is split (split in half) or one-sided, and the tip is also devised to prevent injury.
Introduction example: Gibier processing facility (Nara Prefecture)
"Kakeru-kun" is used at a gibier processing facility located in Higashiyoshino Village, Okuyamato area, Nara Prefecture.
This facility was established in cooperation with individual hunters who capture wild birds and animals for the purpose of promoting the utilization of wild game, and has a track record of many processing operations.
At our facility, we combine single-pipe suspensions, chain blocks, and "Kakeru-kun" to ensure workability and ensure that the items required by the Food Sanitation Law can be cleared without any problems. .
The photo shows a wild boar weighing over 120kg hanging from this product. Even if you hang prey of this weight, it will not move.
Product specifications
| | |
| --- | --- |
| 材質 | ステンレス(SUS304) |
| サイズ(約) | W500mm*D20mm*H150mm |
| 生産国 | 日本 |
| 耐荷重 | 150kg |
| 用途 | ジビエ処理加工施設、その他各種食肉加工施設 |