出荷日目安:

Ships within 3-4 business days
Regular price
Sale price
¥2,840
Unit price
per
Sale
Sold out
View full details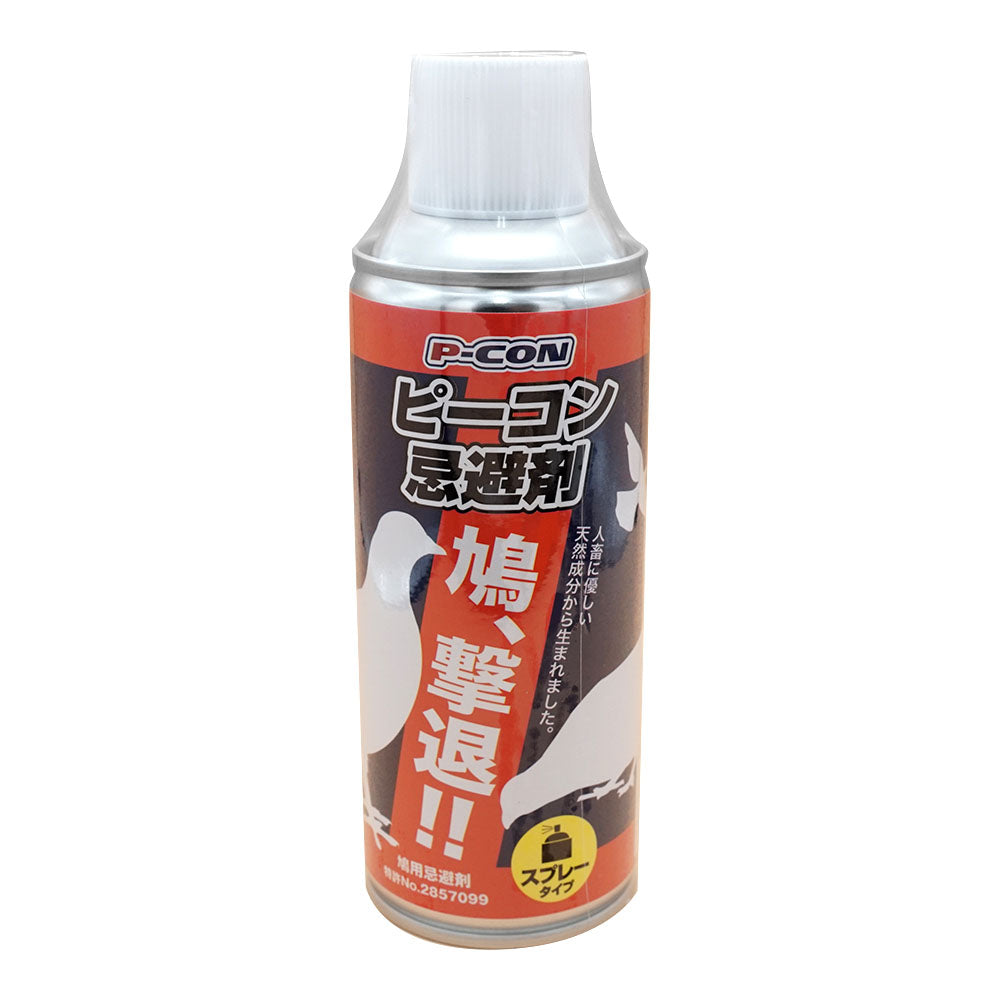 商品説明
Recommended as a preventive measure before pigeons settle in! Easy to repel pigeons with natural ingredients that are friendly to people and animals. The perfume "rose and limonene (citrus ingredients such as lemon)" that has the effect of repelling pigeons keeps pigeons away. If you use it in the early stages when the pigeons start flying, the pigeons will not come closer (*There may be individual differences in the effect).
This product is a spray type, so unlike the installation type, you can use it without worrying about its appearance, and it is easy to install. Gel type and solid type are also available, which have a longer effect than the spray type.
Points to note for effectiveness
○ Pigeons have a strong homing instinct, and once they settle in, they will persistently try to return even if they are driven away. Please note that the effect may not appear in the following cases.

- There are pigeon feeding grounds, playgrounds, nests, eggs, chicks, etc. nearby.
- The smell of pigeon droppings remains.
- A place where you have already settled or have lived in the past.
- If it rains after spraying the repellent.

○ If no effect is seen, we recommend physical countermeasures against pigeons, such as installing bird- proof sword mounts .
effect of spray
If used early in the arrival of the pigeons, it can create a space that the pigeons will not approach. You can expect recurrence prevention by continuing to use it even if you are no longer close to it.
①Before spray application
Where they are not sprayed, they are eating normally.
② Preparation for spray application
Remove the dirt in the area of ​​①, apply the spray, and try to sow the bait again.
③After spray application
Pigeons will not enter the area sprayed in ② and will not eat food.
how to use

○ The effectiveness of the repellent will be halved if there is a foul-smelling object such as pigeon droppings or feathers, or if there is a feeding area nearby. Before spraying repellents, be sure to clean off any dirt such as feces.
○Since pigeons often perch on handrails, partition walls, balconies, and window frames, concentrate on spraying there.

STEP1 Confirm that the dirt on the construction site is clean.
STEP2 Spray evenly from a distance of 30-50 cm.
STEP3 Allow to dry naturally.
Pigeon measures according to the situation
Among birds, pigeons have a particularly strong homing instinct, and once they have settled in, they will persistently try to stay even if they are driven away. The following products can physically prevent birds from flying by simply installing them in places where birds gather. It is recommended when avoidance by odor is not effective.
Bird-proof sword mountain (spike)
Simply install it in a place where birds gather to prevent them from flying in and protect your comfortable life from annoying droppings. Due to its unique patented structure, even beginners can easily install it while looking at the instruction manual.
Learn more>>
Anti-bird mesh (wire mesh)
It is a special net to firmly block the gap between the roof and the solar panel, which is especially easy for pigeons to settle in. Dedicated metal fittings and fencing with excellent workability allow it to fit various shapes such as flat roofs as well as tiled roofs.
Learn more>>
Product specifications
| | |
| --- | --- |
| サイズ | 容量/スプレー(250ml) |
| 成分 | エチルカルビトール、BHT、イソプロピルアルコール、ハト忌避香料 |
| 効果期間 | 2〜3時間 |
| 注意事項 | スプレーの主成分である忌避香料にはリモネン(レモンなどの柑橘系成分)が含まれております。これは樹脂を侵す性質があり、ひび割れや浸食などの悪影響を及ぼす事があります。ご使用の際には当て布などに噴霧するか、周辺に噴霧する事をお勧めします。お洗濯物、布団のそばでは散布しないでください。シミになる恐れがあります。 |