出荷日目安:

Ships within 7 business days
Regular price
Sale price
¥9,818
Unit price
per
Sale
Sold out
View full details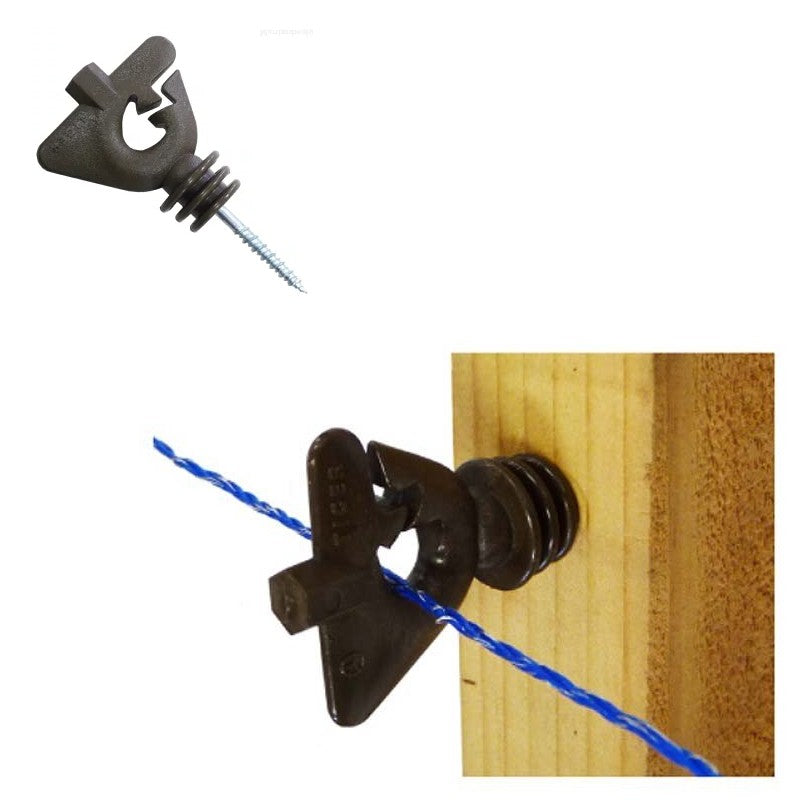 商品説明
Posts and insulators are required to set up fence wires (electric wires) for electric fences. It is necessary to choose an insulator that matches the post, but this product is an insulator that is active when you want to use a wooden post for the post.
The tip is a screw-in type that can be easily screwed in by hand without using tools. In addition, the part that comes in contact with the fence wire is made of resin that is resistant to leakage, preventing insufficient shock due to voltage drop.
Selection of insulator
○In order to effectively apply electric shocks with an electric fence, it is important to reduce leakage current. If there is a short circuit, the voltage of the electric fence will drop.
○Stands are required to stretch the fence wire, but direct contact between the struts and the fence wire can cause electric leakage. In order to prevent this as much as possible, the fence wire is passed through the insulator attached to the support.
○ There are several types of insulators, including the resin type that can be removed and position adjustment, the clip type, the type that integrates the support and the insulator, and the type that is screwed into a wooden pole. At the time of introduction, it is necessary to select insulators that are suitable for each support.