出荷日目安:

Ships within 3-4 business days
Regular price
Sale price
¥25,000
Unit price
per
Sale
Sold out
View full details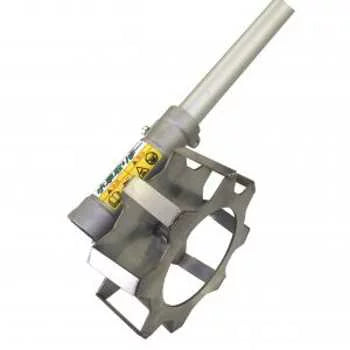 商品説明
Weeding between rows and between plants in paddy fields
It is effective against weeds that grow between the rows of paddy fields and between plants. If you remove the rotor on one side, you can work in even tighter spaces.
●Tillage and stirring effects support strong rice cultivation. weed control effect
Since it digs into the soil firmly with high torque, it removes weeds together with the soil.
In addition, the plowing and agitation effect removes toxic gases and grows strong rice plants.
*Please use before mid-drying. Since the soil becomes hard after mid-drying, sufficient effects may not be obtained.
Can also be used for cutting grass in fields, grounds, and gardens
It can be used all year round as a weeder because it digs into the soil with high torque.
● Newly designed "high reduction/high torque" gear box. waterproof
Reduces engine speed to 1/30 and increases engine torque by 30 times.
Slow rotation allows safe and powerful work. Highly airtight waterproof gear case adopted!
● The rotor is made of stainless steel that is resistant to muddy water.
Wear-resistant stainless steel material not only in muddy water, but also in sandy areas and fields.
● Easy to clean
Since the "snap pin" can be removed using a tool such as radio pliers, it is easy to replace the rotor, remove tangled grass, etc., and perform maintenance.
- Can be attached to your brush cutter
It can be attached to most brush cutters with the included adapter.
*It cannot be installed on some special brush cutters.

Product specifications
| | |
| --- | --- |
| 本体サイズ | 全長156×全幅152×全高173mm |
| 重量 | 1600g(ギアヘッド含む) |
| 推奨刈払機エンジン | 排気量20cc以上 |
| ギヤケース部 | アルミダイキャスト |
| ローター部 | ステンレス |
| 付属品 | アダプターKIT |