出荷日目安:

Ships within 5 business days
Regular price
Sale price
¥68,000
Unit price
per
Sale
Sold out
View full details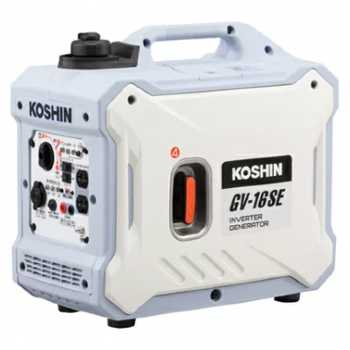 商品説明
Product information
●Safety and convenience functions
・Overload warning lamp
With 3 lamps, you can see the power you are currently using at a glance.
・Overload warning lamp
Notifies you when the power exceeds a certain amount. Use less equipment.
・Overcurrent protection device AC (reset switch)
It works when a current exceeding the rating flows.
Ministry of Land, Infrastructure, Transport and Tourism Ultra-low noise construction machinery
Because it is ultra-low noise with an inverter, it can be used anywhere.
● Extensive standard equipment
・Parallel operation possible
・With cigar socket
・USB socket combined adapter included
・With oil funnel
*Cannot be used indoors.
Exhaust gas from the muffler of the generator contains a lot of carbon monoxide, so it is very dangerous to use it indoors or outdoors in poorly ventilated areas as it may cause carbon monoxide poisoning.
Product specifications
| | |
| --- | --- |
| 定格周波数 | 50Hz/60Hz切替式 |
| 交流 | 定格出力 0.9kVA/定格電圧/電流 100V / 9A |
| 直流 | 定格電圧/電流 12V / 5A |
| 総排気量 | 60cm2(cc) |
| 燃料タンク容量 | 2.3L |
| 使用燃料 | 自動車用無鉛ガソリン |
| 出力インジケーター | なし |
| 連続運転可能時間 | 3.4〜7.3時間(※定格負荷〜1/4負荷エコモード時) |
| エンジンオイル容量 | 0.31L |
| エンジンオイル | エンジンオイルSE級以上(SEA 10W-30) |
| 始動方式 | リコイルスターター |
| プラグ | A5RTC(TORCH) / CR5HSB(NGK) |
| 交流 | 合計9Aまで(ACコンセント:2個) |
| 直流 | 5Aまで(シガーソケット:1個) |
| 騒音値 | 62.6〜58.1dB(A)(※ 7m、定格負荷〜1/4負荷) |
| 本体寸法 (W×D×H) | 375×240×445mm |
| 本体重量 | 13.8kg |