出荷日目安:

Ships within 3-4 business days
Regular price
Sale price
¥1,500
Unit price
per
Sale
Sold out
View full details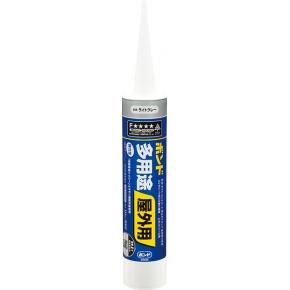 商品説明
This is an adhesive that is applied to bird-proof kenzan clasps C-1 and C-2 and bird blocker telescopic clasps . *Use fasteners C-1 and C-2 without double-sided tape. We recommend caulking the telescopic fittings of the bird blocker after bonding with double-sided tape.
Birdless mat installation tips
Approximately 100 anti-bird clasps and 60 telescopic bird blockers can be attached per piece.
for a firm bond.
●Clean the installation surface in advance and work in a completely dry state. If there is dirt or moisture, the adhesive cannot be firmly adhered.
● If the adhesion is insufficient, the performance of the main unit cannot be fully demonstrated. Apply more adhesive. *Since the main body of the bird-proof sword is made of polypropylene, it is not possible to apply adhesive directly to the main body.
● When installing, press down firmly until the adhesive overflows from the screw holes in the fasteners.
3 types of kenzan that can be selected according to each situation
We have 3 types of kenzan depending on the type of bird and the situation. As a countermeasure against pigeons, starlings, crows, bulbuls, egrets, black-tailed gulls, and seagulls, you can choose the type that suits you best. Both are made of weather-resistant plastic that has cleared outdoor weather resistance tests for 10 years. In addition, a cover type with a special structure is convenient for a pipe-shaped place.
Product specifications
| | |
| --- | --- |
| 色 | グレー |
| 容量 | 333ml |
| 特長 | ●混合不要の1液常温硬化型で作業性に優れます。 ●弾力性に富み、衝撃吸収性、材料収縮時の追従性があります。 ●各種被着材(石材、大型タイル、セラミックス、コンクリート、モルタル、金属など)の接着に適します。 ●石材や各種塗装材(アルキッド樹脂系を除く)への汚染がほとんどありません。 |