出荷日目安:

Ships within 3-4 business days
Regular price
¥620
Sale price
¥620
Unit price
per
Sale
Sold out
View full details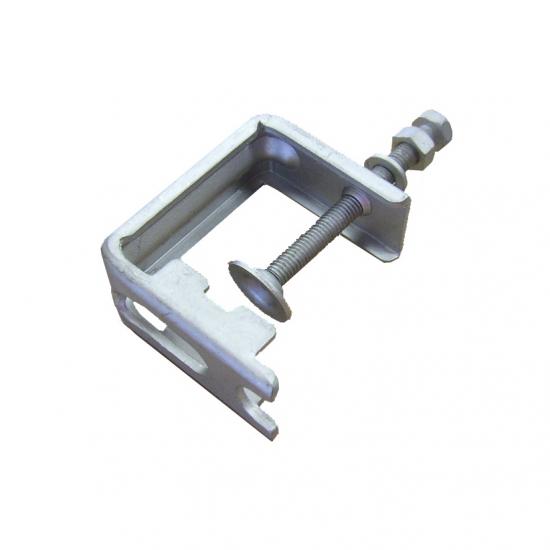 商品説明
Dedicated clamp metal fittings for bird- proof sword mounts . Demonstrates power when attaching the bird-proof sword mount to H-shaped steel, L-shaped steel, etc. It corresponds to any of type 1, type 2, and type 2L of the bird-proof sword mount. In addition, a high-quality rust prevention treatment (Delta Protect) is used.
★What is Delta Protect?
Chromium-free rust prevention treatment that has cleared ELV regulations, RoHS regulations, and WEEE regulations. A surface treatment that is extremely resistant to rust and can withstand salt spray tests for 600 to 900 hours in accordance with German standard DIN50021=ISO9227.
installation method
■ Mounting locations: H-shaped steel, L-shaped steel, etc.
This product comes with a nut and spring washer to prevent loosening.
1: Fit the fasteners on the left and right sides of the body. *It can be firmly installed by inserting the kenzan into the hole on the top of the clamp (Fig. 1).
2: Tighten the nut firmly using tools such as spanners and Phillips screwdrivers.
*Compatible with an electric screwdriver to shorten construction time. *When using an electric screwdriver, rotate at a low speed to prevent seizure.
*Two clamp metal fittings are required for one bird-proof sword mount.
*Please use strong clamps for H-shaped steel, L-shaped steel, etc. where vibration is a concern, such as bridges and stations.
Product specifications
| | |
| --- | --- |
| 重さ | 85g |
| 素材 | 鉄 (防錆処理済み ※デルタプロテクト) |
| 長さ | 挟み幅:35mm |