出荷日目安:

Ships within 3-4 business days
受注生産
送料無料
小動物向け箱罠の中でも非常に頑強な構造です。手軽さよりも、耐用年数を重視した本格タイプ。
Regular price
¥23,800
Sale price
¥23,800
Unit price
per
Sale
Sold out
View full details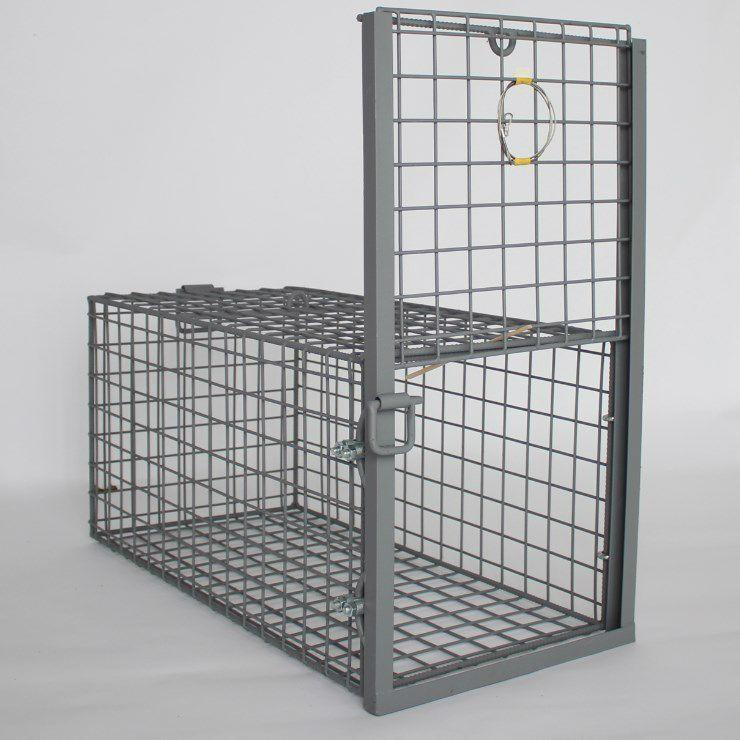 商品説明
It has been highly praised by many traders, hunting clubs, and local governments as a "affordable and effective trap". It has a very sturdy structure among box traps for small animals, and its kicking string type is easy to apply.
Heavy-duty box trap for small animals
◯ This is a "single door" type with a door on only one side.
◯ It is a box trap for capturing small animals such as badgers, civets, raccoons, foxes, and stray cats, and is very popular because of its versatility. It is also very sturdy and will not be affected even if an adult gets on it.
◯ Lattice net wire diameter 4 mm x square mesh 50 mm Reinforcement of the grid net panel The border is reinforced with three bars (9 mm).
◯This box trap has outstanding durability, long service life, and excellent cost performance.
◯ A larger size is also available .
◯ It is 0.4 m wide x 0.4 m high x 0.8 m deep. It is inexpensive compared to comparable sizes on the market, complete with traps and stoppers, and can be used immediately upon assembly.
◯ Based on many years of experience, we have come to the conclusion that the best trigger structure is a simple one, and we have adopted a kicking string type trigger. If a board-like object is placed over the kicking string, it can also be used as a springboard trigger.
Product specifications
| | |
| --- | --- |
| Size | Width 0.4 m × height 0.4 m × depth 0.8 m (hanging wire 90 cm) |
| Weight | Total weight: approx. 20 kg |
| Remarks | Only the kicking line needs to be prepared by the customer. The rest can be set up immediately with the delivered product. |
| Paint | One coat of rust-proof paint (gray) |