出荷日目安:

Ships within 3-4 business days
Regular price
¥325
Sale price
¥325
Unit price
per
Sale
Sold out
View full details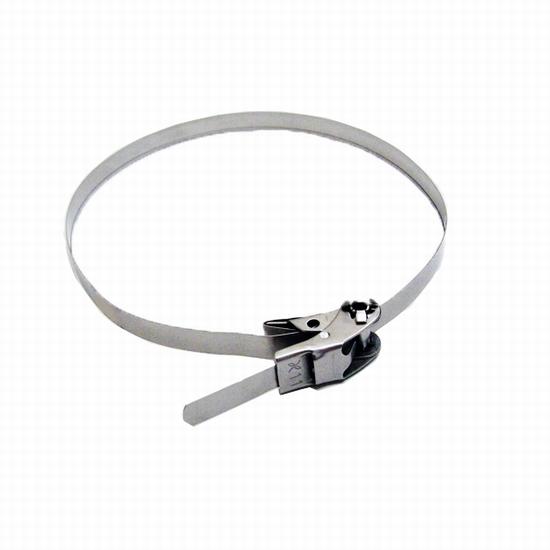 商品説明
It is a standard base set that serves as a support for bird-proof wires, and a metal band that is recommended when installing a bird- proof sword mount on a pipe-shaped place. The ratchet system provides strong clamping force. Sufficient tightening can be achieved simply by repeatedly pressing the lever by hand, providing excellent workability. (Product photo is of stainless steel band 160)
4 sizes to choose from according to the thickness of the pipe
Please select according to the applicable diameter of the installation location. All four sizes are 10mm wide.
| | |
| --- | --- |
| Pipe diameter within φ80mm | Stainless band 80 (total length 300mm) |
| Pipe diameter within φ140mm | Stainless band 140 (total length 500mm) |
| Pipe diameter φ140~160mm | Stainless band 160 (total length 600mm) |
| Pipe diameter φ140~260mm | Stainless band 260 (total length 900mm) |
installation method
Sufficient tightening is possible by simply repeatedly moving the lever by hand.
*Please clean the installation surface in advance and work in a completely dry state.
*Never use commercially available resin zip ties, which are weather-resistant but can easily break. Doing so may cause an accident.
① Decide where to install.
(2) When installing the standard base set for the anti-bird wire strut, pass the stainless steel band through the strut base.
(3) Wrap the band around the pipe and insert the tip into the slit on the handle of the band.
④Pull the band to some extent according to the thickness of the pipe. You can tighten it strongly by moving the handle up and down.
⑤ Cut the excess part with pliers, etc. *For details, please refer to the manual included with the product.