出荷日目安:

Ships within 3-4 business days
メーカー直送
※こちらの商品は、法人様限定での発送となり、個人宅への配送は不可となります。
Regular price
Sale price
¥12,545
Unit price
per
Sale
Sold out
View full details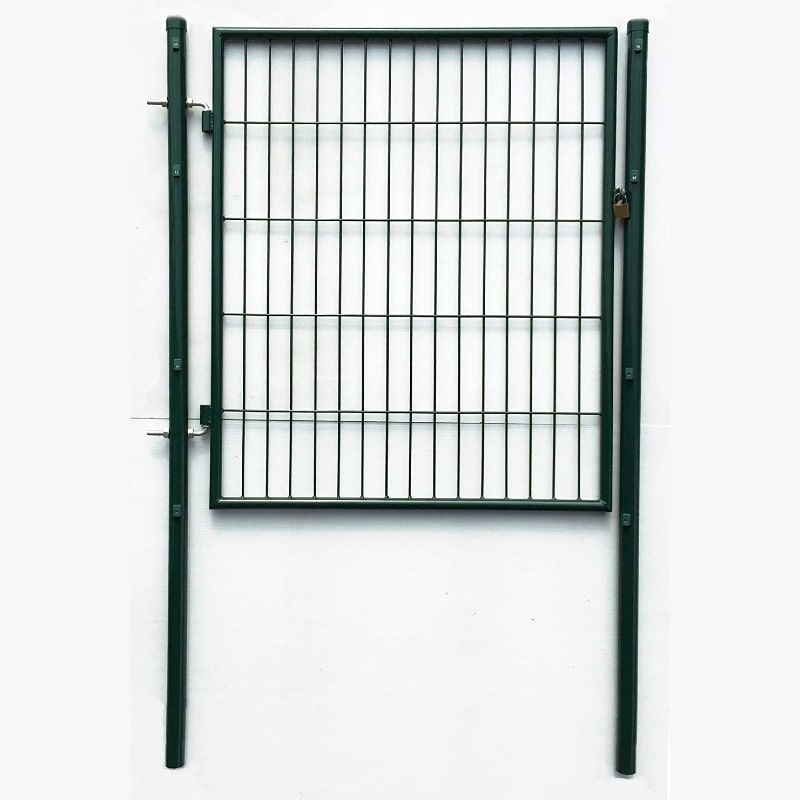 商品説明
It is a single door set for protective fence animal fence. The door is a single-opening type for smooth entry and exit. Easy to assemble and install.
It makes it easier to enter and exit the area where the fence is set up, and it also has a part to attach a key (commercially available wire lock, padlock, etc. Please prepare separately) for peace of mind. It is painted green and is resistant to corrosion.
well made
◯ As a single door, it is well made.
◯Width 1m x length 1.5-2m (door size 0.84 x 1-1.5m).
〇Dug a hole in the ground, bury it about 45 cm, and fix it with mortar, etc., if necessary.
〇When installing, please check the following.
・Are the pillars standing at intervals that allow the door to fit well? ・Are both pillars at the same height (horizontal)?
Please check before ordering
〇This product will be shipped to corporate customers and cannot be delivered to private homes (shipped directly from the manufacturer).
〇 You need a signboard or nameplate that can confirm that you have a store or office and that you are a corporation. Please be aware that even if you provide us with your corporate name, business name, etc., if the delivery location uses a room in a general house or condominium as an office, it will be treated as a private residence.
〇 If the driver determines that it is difficult for the delivery truck to reach the delivery destination due to narrow roads, etc., the delivery may be stopped at the delivery company's office or delivered by charter flight (additional shipping fee required). , Please note.
Other product lineup
With fence + 11 posts
This is a sales page for set products that can be installed immediately upon arrival.
Learn more>>
Product specifications
| | |
| --- | --- |
| サイズ | 幅100cm×高さ150cm |
| 扉 | 幅84cm×高さ100cm |
| フェンス目合 | 5cm×20cm×3㎜ |
| 重量 | 約7.7㎏ |
| 材質 | スチール |